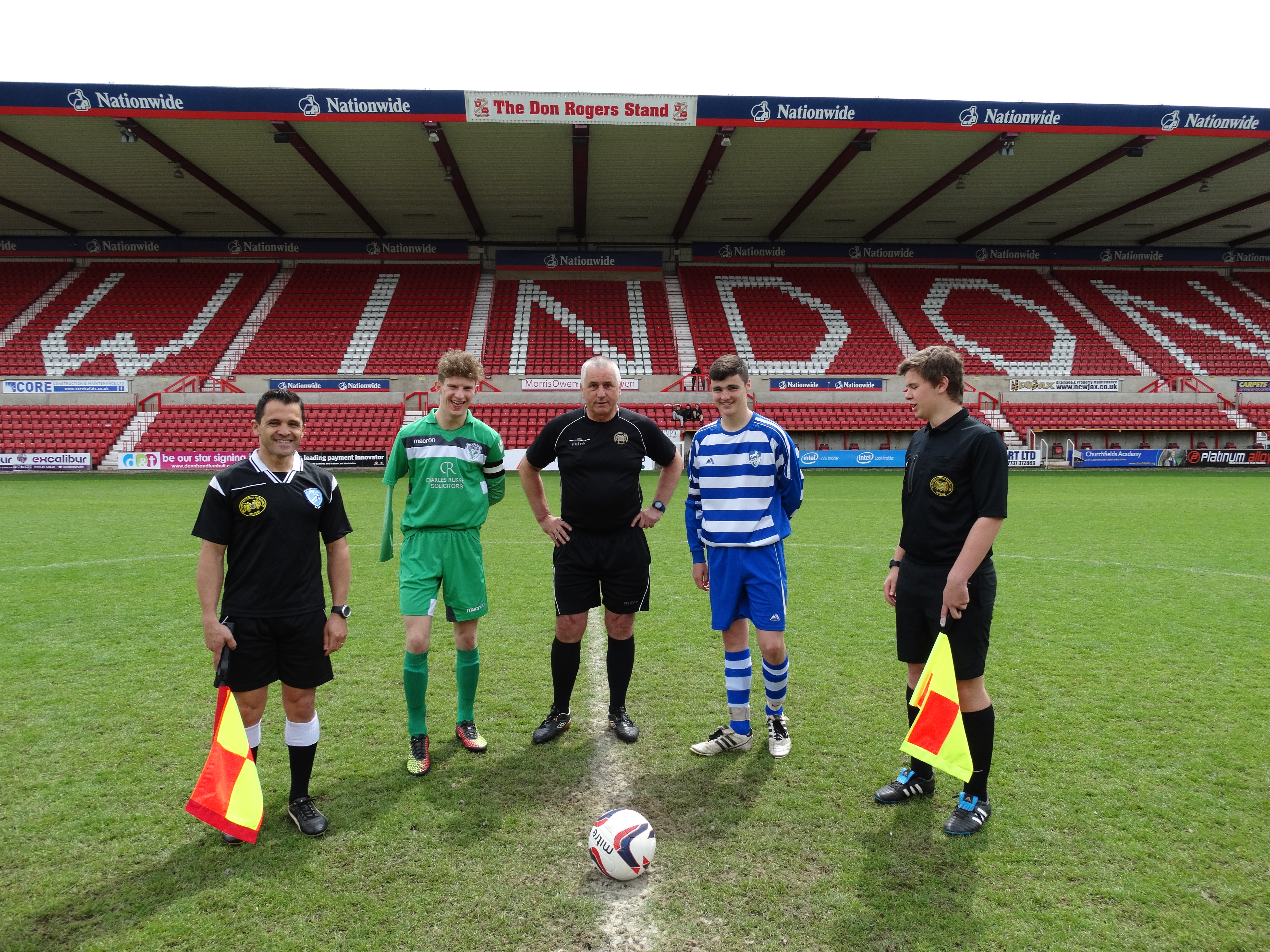 Under 16
Wroughton Youth 5 (Tommy Miller x2, Jordan Taylor, Sam Roberts, Harry Kearns)
Kings Stanley 4 (Max Gomer x2, Danny Yarham, Danny King)
The under 16's final produced an epic game with Kings Stanley pushing the League Winners Wroughton Youth all the way until the end.
Wroughton came out the blocks fast and were ahead after just 3 minutes courtesy of leading goalscorer Tommy Miller. Despite the early setback, Kings Stanley created the better chances and have a number of one-on-one opportunities that were wasted. With the game balanced, Wroughton got a second, a superb 40 yard free kick from Jordan Taylor flying over the head of Sam Tibbetts in goal. Kings Stanley were quick to react though and grabbed a goal back when Danny Kick reacted first to a keeper spill to knock home from 5 yards. The goalscoring still wasn't done, again Tommy Miller reacted quickest when alone in the box to make it 3:1. Still time for one more goal, again Kings Stanley quickest to react from a save, with Max Gomer following up to smash home from 8 yards.
The second half started with the same intensity and Kings Stanley drew level when award a penalty. Captain Nathan Yarham converting comfortably from 12 yards. This kicked Wroughton back into life and from the restart they went ahead, Sam Roberts with an effort from 25 yards evading Tibbetts. Four became Five when Harry Kearns converted well from the left hand side of the penalty box. Kings Stanley had the last say, Gomer grabbing his second finishing from close range, however there wasn't enough time for a 5th.
Man of the match was Kings Stanley captain Nathan Yarham who never gave the Wroughton defence a minutes peace.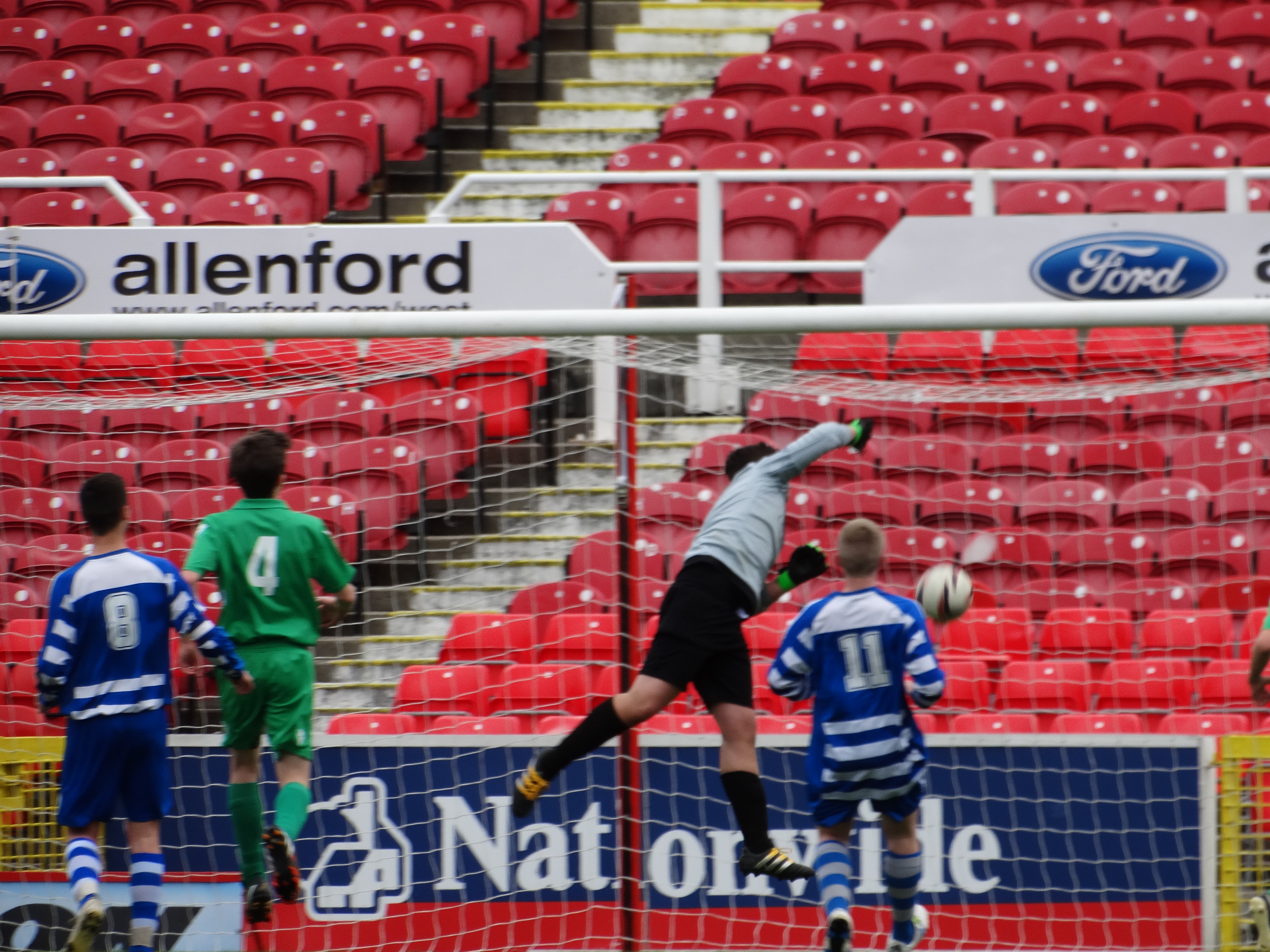 Your Sport Swindon Recordings
Goal Highlights – Click Here
Tom Miller Interview – Click Here
Jordan Taylor 40 Yard Free Kick – Click Here