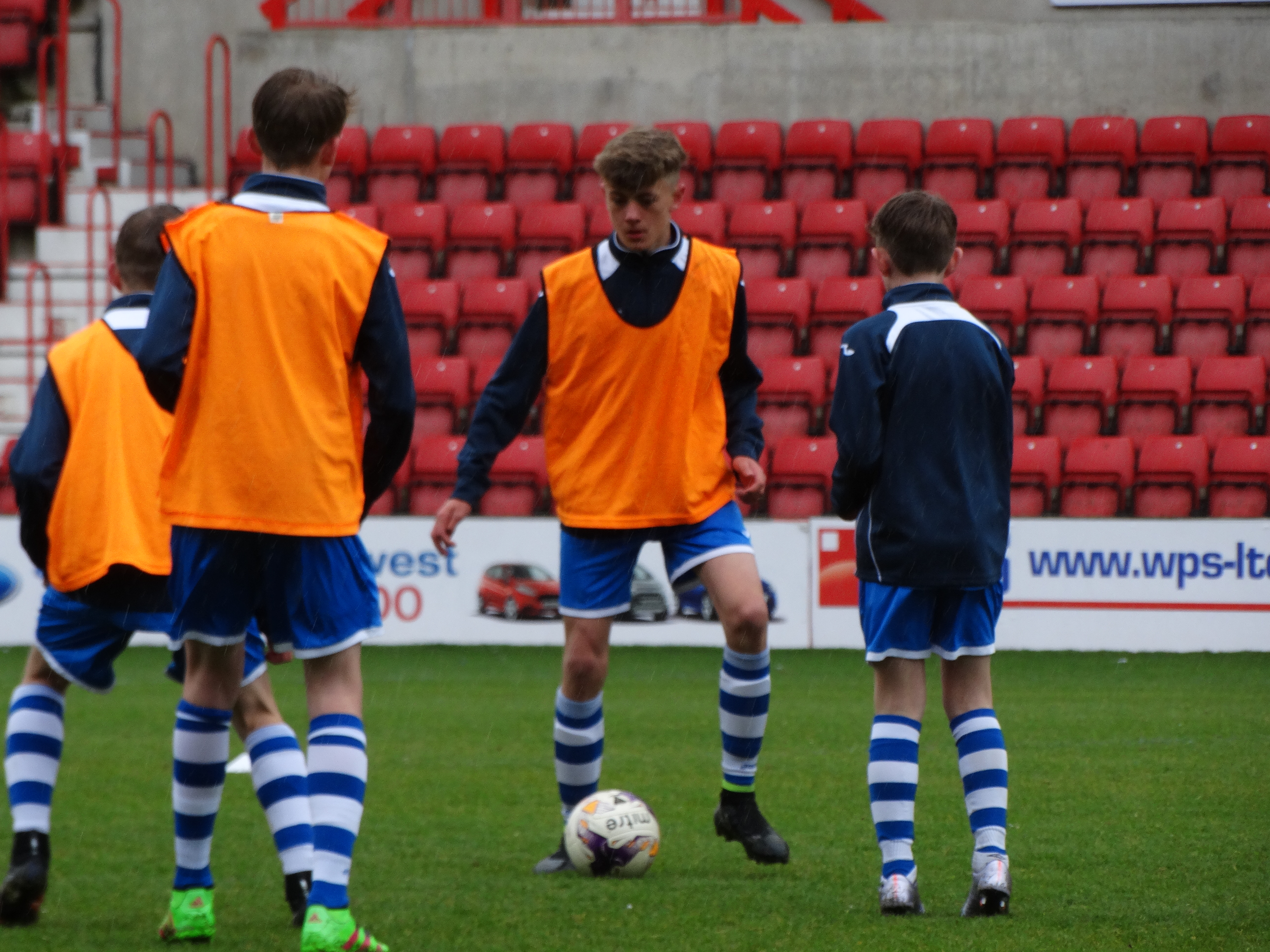 Under 14
Highworth Town Juniors 2 (Kassa Anderson, Harrison Jordan)
FC Chippenham 3 (Corey Gardiner x2, Tom Wassili)
The only Cup Final to go to extra time was the Under 14 match between Highworth Town Juniors and FC Chippenham. In a match that was the worst affected by the largest downpours for much of the game, the teams both worked hard to try and claim the cup, however it was FC who were victorious over the Division 1 winners.
Chippenham were the brighter side in the first half and it was no suprise when they took the lead, Corey Gardiner beating before firing in a low shot which Thomas Tyndall was unfortunate not to keep out.They took that lead into the break, however bright star Kassa Anderson brought the teams back to level terms with a superb individual goal following a corner routine impacted by the heavy rain.
From there on the sides couldn't be separated although with just 5 seconds to go, FC Chippenham saw a powerful shot hit the inside of the post, spin across the line and past the opposite post before spinning harmlessly off the pitch.
Within second of extra time starting, Chippenham attacked and went ahead Gardiner. With conditions getting worse, a lofted ball into the area couldn't be held by keeper Tyndall which left the striker with an easy tap in. The game got quicker and in the second period of extra time, Chippenham grabbed a third through a corner. Town defenders were static as the ball came across and this time it was Tom Wassili with an easy tap in which looked to have won the match. But with 1 minute of the clock, Anderson's skills created another opportunity and the rebound to his shot fell to Harrison Jordan who slammed home from close range. That meant a frantic final 30 seconds, but FC Chippenham held on for a deserved win.
Man of the match was Finn Lewkowicz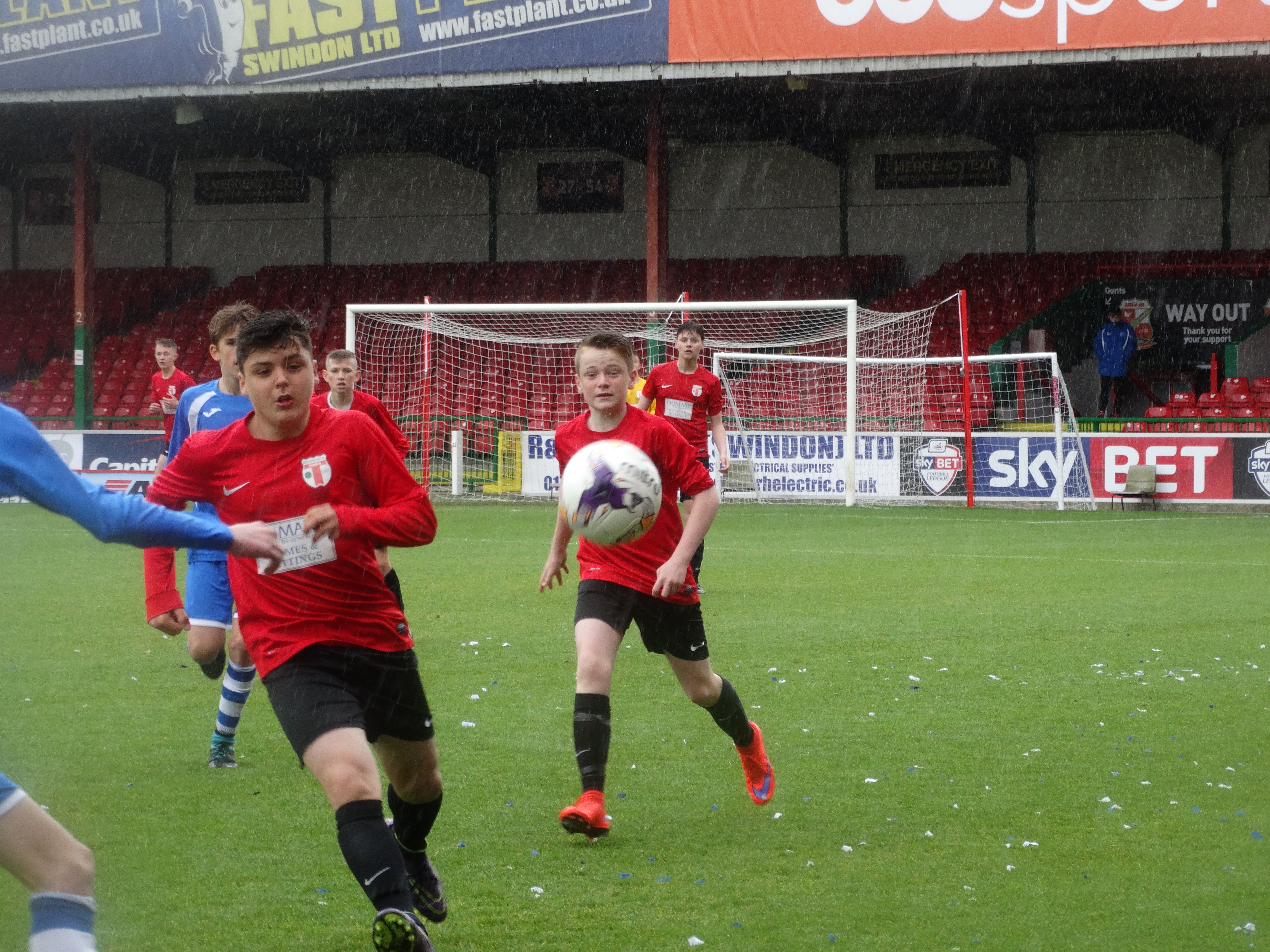 Your Sport Swindon Recordings
Match Highlights – Click Here
Man of the Match – Click Here
Kassa Anderson skill – Click Here