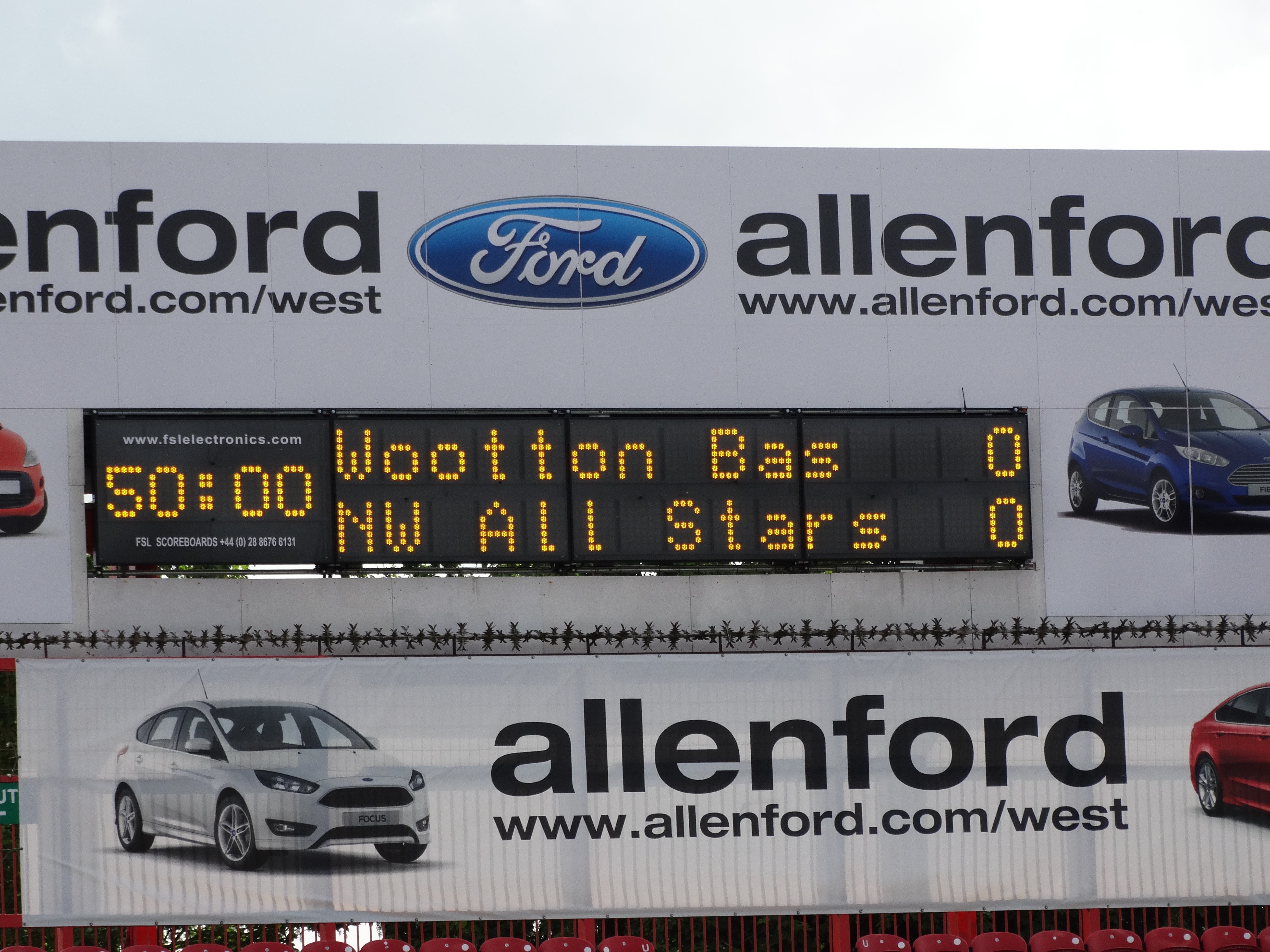 Under 15 Respect Sportmanship Match
Royal Wootton Bassett Town 1
NWYFL All Star XI 1
The Respect Sportsmanship Award Match between Bassett and the NWYFL All Star XI played out on Sunday morning with the result finishing as a draw. The match saw an opportunity for Bassett, along with 21 All Star players made up from 5 other Division 1 teams, to take part in a match at the County Ground with all funds being donated to the NSPCC.
Bassett took the lead early on through 2 fortunate rebounds with the last one deflecting off an All Star defender and past Kyle Meader Harris in goal. The match itself was well balanced and that proved to be the case when early on in the second half, the All Stars scored on the break.
The match played out in an nicely relaxed environment with supporters acknowledging the efforts from all participants.
Steve Hale, Coaching staff from Swindon Town FC led the All Star side from the dug out and was suitably impressed with the standard of many of the players on display.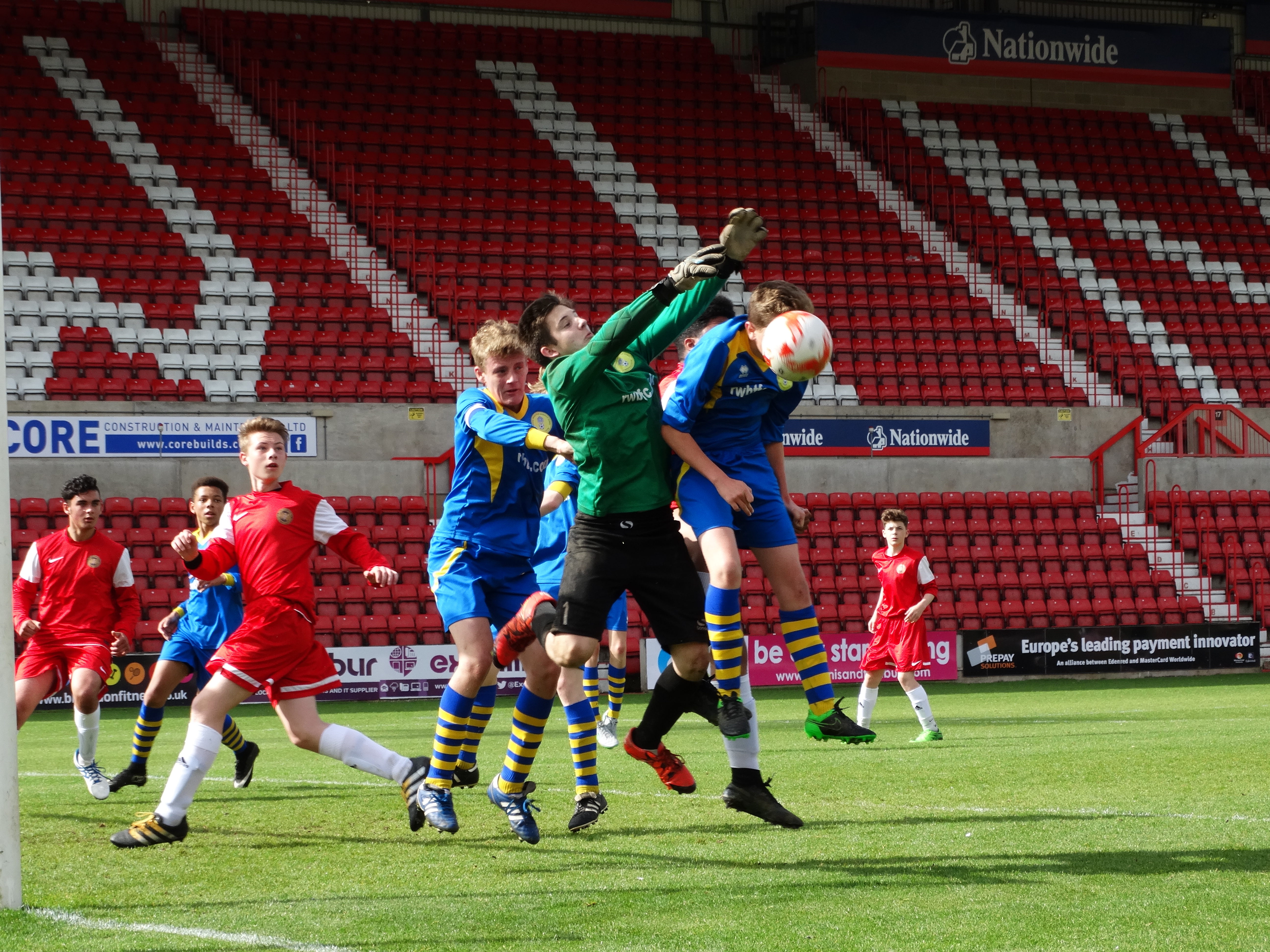 Your Sport Swindon Recording
Goal Highlights – Click Here