Match Week 11 Round Up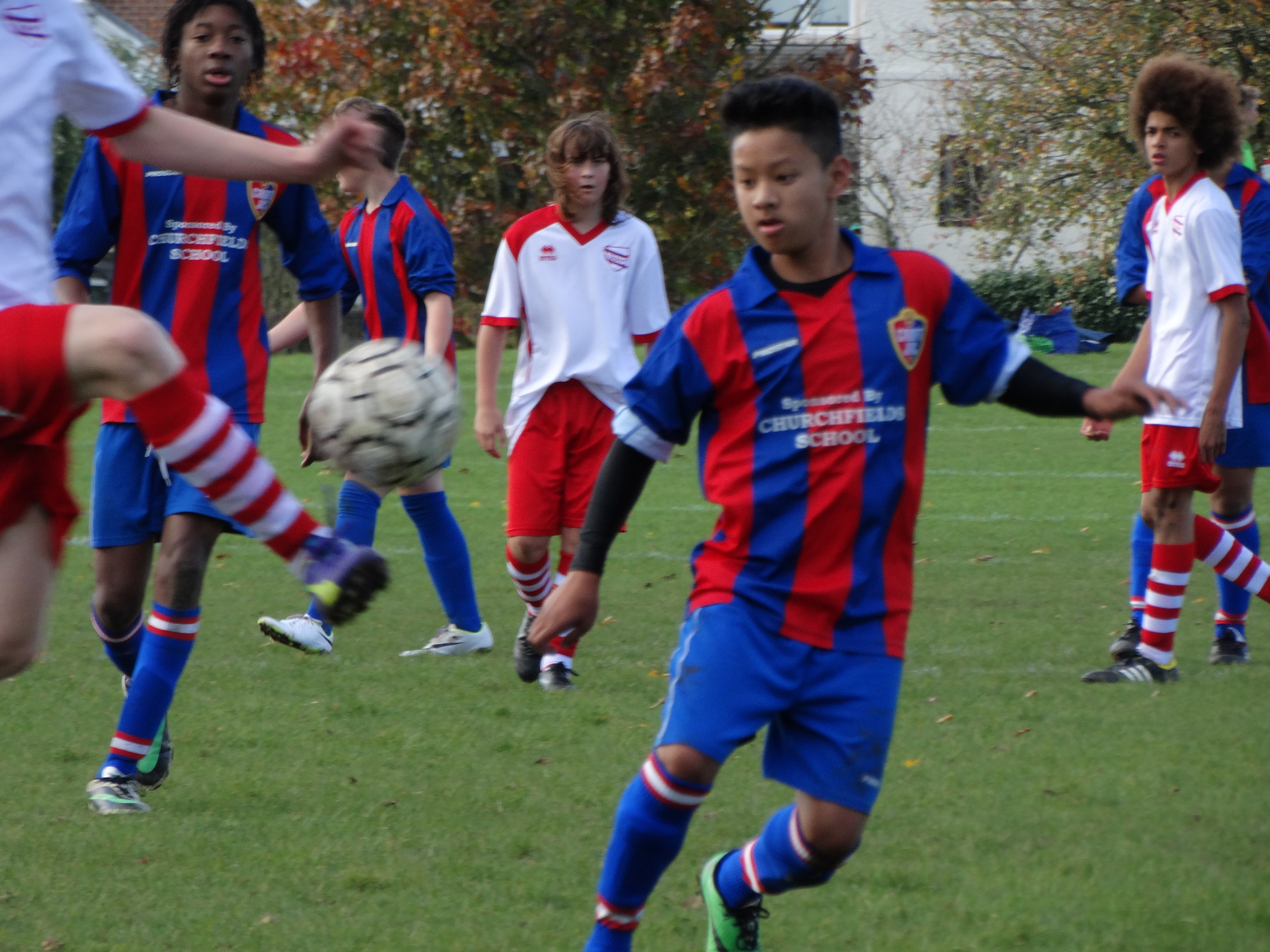 Here is a round up of some of the matches which took place this weekend. If you would like your teams matches to appear here, please submit your report via this web site by clicking on the Match Reports button at the top of the screen.
Under 12
Division 2
Northside Atheltic found themselves 4-0 down at half time. But early in the second half staged a mini fight back with 2 quick goals. The first was a penalty, won and converted by Jack Lampard. The second was scored by Nathan Goodenough who was played through by Lampard and then cut inside 2 defenders to score at the second attempt. The fightback didn't last and Purton went on to add another 3. Giovanni Pungitore was impressive in the Atheltic goal and also saved a second half penalty
Division 3
Another strong performance from Swindon Rangers allowing them to again take all 3 points, pushing them to third place in the table with games in hand. Goals from Kamryn Gillespie (2), Harry Farrow (2), Ryan Dunn (3) and Harri Crook (2).
Under 13
Division 1
Tom Moore scored an impressive four goals for Wanborough with Luke Hayes also scoring from a great individual effort.
Division 3
Goals from Jon Raggett, Sam Jones and Oliver Tremblen were enough to see off a resilient Cricklade team. The match was end to end with both teams creating chances before Lydiard started to dominate possession.
Under 14
Division 3
In a close encounter Northside Athletic Colts overcome Wootton Bassett Yellow by 1-0. Colts went close with Shannon King & Lois Beer both going close first half. Colts kept up the pressure second half and were rewarded when George Wilkins scored after a flick on from Chelsea Barbieri, Calum Venn, Tyler Rushton & Ronnie Collier all had good games for Colts
Under 15
Division 1
Match Report Title: Ferndale Rodbourne YCFC – U15's / Division 1 – 22nd November 2015
Home Team: Ferndale Rodbourne YCFC
Away Team: FC Calne
Score: Home = 3, Away = 3
Match Report: Ferndale Rodbourne YCFC came up against an in form goalkeeper who made several fantastic saves in the first half for FC Calne who defending courageously as a team throughout to deny Ferndale taking all three points. Max Duggan, Jack Legg and Callum Barrett scored for Ferndale in their 3-3 draw where Jacob Edwards-Brown was named their Player of the Match.
Division 2
A good game, played by two good footballing teams, but Supermarine scored first through Harry Trueman, Patrick Braithwaite soon added a second, with Sudin Gurung controlling the midfield more goals followed through Cameron Bolt and Finley Merchant, made the half-time score 4-0.  Ramsbury started fast in second half and soon pulled a goal back, but supermarine scored two more through Harry Trueman, to make the full time score 6-1 to Supermarine G, with a man of the match performance from Sudin Guruing
Division 3
Ferndale Rodbourne Colts defeated Stratton Youth in an entertaining and fast paced game. There were goals for Neo Heath, Harry Johnson, a debut goal for Alex Parker along with two penalties for Ben Simons, who also saw a penalty saved, and one goal for Maciej Demidowicz who got a man of the match award for his energetic display up front.