NWYFL League Cup Semi-Final's return to Beversbrook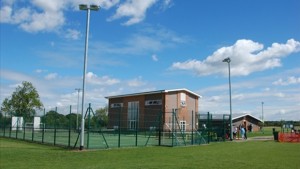 The North Wilts Youth Football League are pleased to announce that an agreement has been reached for the League Cup Semi Final matches to return to Beversbrook for the 2015-16 season.
Following the success of the event last season, both parties were keen lock down a deal which enable the competition to return to the venue next year. With superb facilities, first class pitches and ability to comfortably house all 12 matches in one day, Beversbrook is the perfect location to hold these key fixtures. In addition, Beversbrook has this week been recognized at a National Level for the venue itself as well as the team that maintain it.
National Award Article via Wilts FA web site
All semi final matches will take place on Sunday 13th March 2016, with kick off times still to be determined, however its anticipated that there will be an even split of morning and afternoon kick offs.
Kevin Whitehorn, Beversbrook Facilities Community Manager had this to say
"It gives me great pleasure to announce that Beversbrook Sports and Community Facility will be host for the North Wilts Youth Football League (NWYFL) Semi Cup Finals for the 2015/16 football season. This is the second year running that Beversbrook has proudly hosted the league semi finals. NWYFL  is a fantastic league providing grassroots football for all ages and is organised by dedicated and passionate committee members.  The award winning Beversbrook team will be committed to ensure that all participates playing in the semi finals will be play their match on a top class playing surface".