Change to Full Time stats required for County Cup matches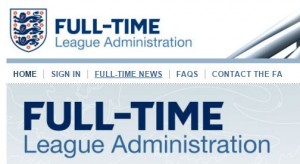 With immediate effect, clubs participating in County Cup matches are no longer required to confirm squad details in Full Time. Player eligibility is managed by the County FA via the match day forms completed prior to the match and posted after.
However, clubs are kindly requested to continue confirming the result through the SMS service immediately after the match concludes.
This change does not affect North Wilts Youth League or Cup Matches.