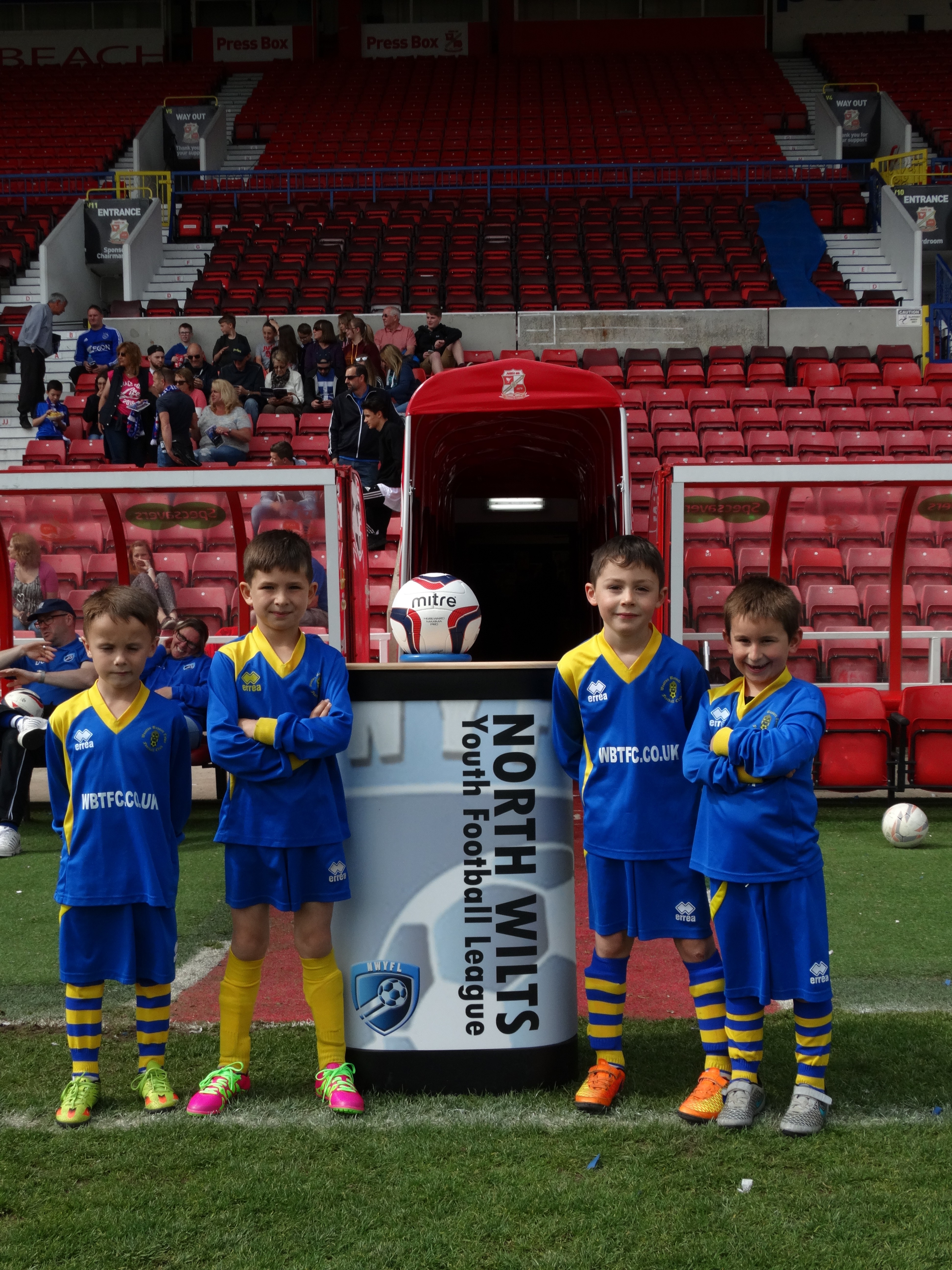 Following the successful completion of the League Cup Finals this weekend, the North Wilts Youth League would like to place on record our gratitude to the many people who helped to deliver such an excellent event.
Firstly we'd like to thank the team at Swindon Town Football Club. Adam Wainwright has been a first class partner throughout the process leading up to and including cup final weekend, and worked hard to ensure everything the League asked for was both provided and supported. Without Adam's direct involvement it is unlikely that we would have been able to return to the County Ground so we're eternally grateful for his assistance.
We would also like to thank STFC's Maintenance and Ground staff for their fantastic attention to detail and for their unstinting support before, during and after the event. Fred Brown, Matt and Marcus Cassidy did an incredible job ensuring that we had access to everything needed and that the county ground pitch was so well prepared and in such fantastic condition.
Our thanks also go to Swindon Town Ladies representatives Beth Westlake and Manager Steve Robertson who both came along to present the trophies to the U12 winners Croft Juniors.
From the STFC Academy set up, Kevin Hall gave up a day of his time for the event and also presented the trophies for the U14 cup winners FC Chippenham. Also we'd like to thank Clive Maguire who stepped in at the last minute to support the U16 trophy presentation, representing Swindon Town Football in the Community.
Finally we'd like to express our sincere thanks to Swindon Town's first team goalkeeping coach Steve Hale who continues to provide an invaluable link between the Swindon Town first team and the NWYFL. Steve was on hand over the weekend to present trophies to the Under 15 champions Swindon Rangers as well as agreeing to manage the NWYFL All Star team during the charity RESPECT match, which took place first thing Sunday morning – despite needing to prepare for his holiday departure the next day! We truly value the partnership and assistance that Steve provides.
Outside of the Swindon Town team, our thanks also go to Tim Hall and Jodie Jordan from the Wiltshire FA. Tim kindly agreed to present the U13 champions (Croft Junior) with their cup, whilst Jodie organised and provided the playing strip that was used for the charity RESPECT match.
Programme production costs this year were covered by Andy Tait from the Intel Corporation, whilst Matt Clifton (Xerox) did a fantastic job producing the program and the media board advertisments and both of those generous gestures enabled the league to generate extra revenue.