Under 15 Winners Invitation: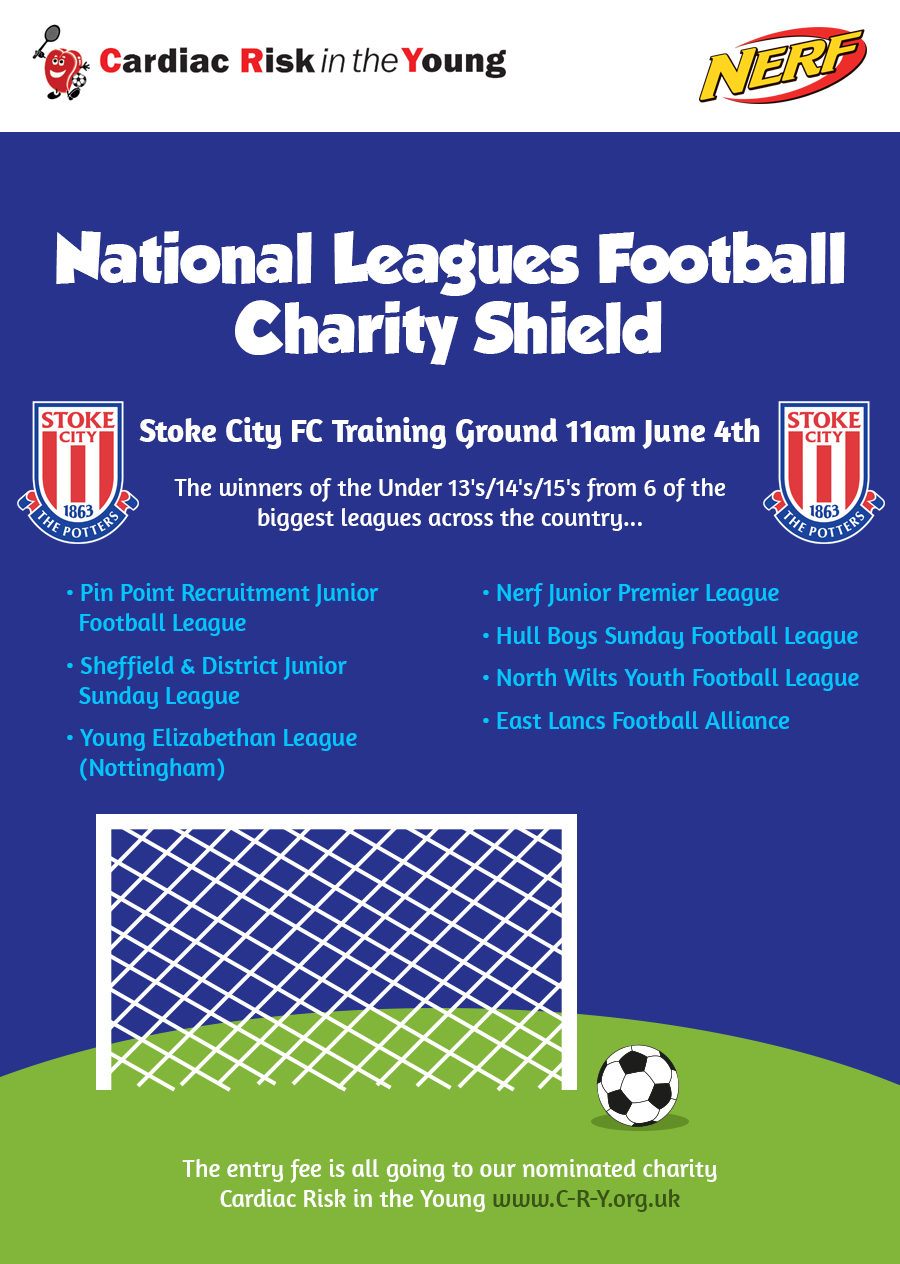 The North Wilts Youth League are proud to have received an invitation to participate in the National League Football Charity Shield, being held on June 4th at the training facility of Stoke City.
The winners of the Under 15 League Division One, currently being led by Swindon Rangers but being chased hard by Croft Junior Red, FC Chippenham and Ferndale Rodbourne, will be invited to take part in the one day tournament competing against some of the largest Youth Leagues in the country which includes Hull, Sheffield, Nottingham and East Lancs. All proceeds from the event are being donated to the charity Cardiac Risk in the Young.
NWYFL Chairman Andy Ratcliffe said "I believe this invitation speaks volumes about the rapid rate of credibility the North Wilts Youth Football League and its member clubs have managed to restore over these past few season. To have one of our teams invited to participate in this tournament against some of the largest and most successful leagues in the country is a massive honour. The Committee hope that whichever team wins the league, will be able to participate and represent our league and do so with the full support of the Committee."