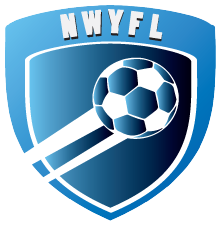 As announced at the NWYFL AGM in June, the League currently has 2 vacancies for positions on the Committee which the League would like to fill in the near future. The roles are as follows:
League Secretary:
The role of the League Secretary is to ensure the day-to-day operation of the League, working closely with the League Administrator to provide support and decision making for issues which arise, outside of Child Welfare, Discipline and Referees. Other key responsibilities include working closely with the Wilts FA to compete the yearly affiliation/sanctioning process and to ensure the scheduling of the Annual General Meeting. Time investment estimations are approx. 2-3 hours per week, however this isn't linear and will flux accord to the stage of the season. Prior experience of working within a football club is important, whilst holding the role of Club Secretary would be advantageous but no essential.
Referee Administrator: 
The role of the Referee Administrator is to ensure the League enjoy as close to 100% coverage of officials to fixtures on a week by week basis. This is achieved through identifying ideas on how to recruit and retain referees, providing development opportunities to support their personal ambition, ensuring good communications with match officials and to partner with the County FA to provide any match day incident support. This role come with a quarterly honorarium payment and the time investment on average is 3 hours per week, which will flux depending on the league programme. Prior refereeing experience would be beneficial but not essential.
Should you be interested in either of these positions, or know some who would be, please contact League Chairman Darren Howell (darren.howell@nwyfl.co.uk) for further details or to make a formal application.