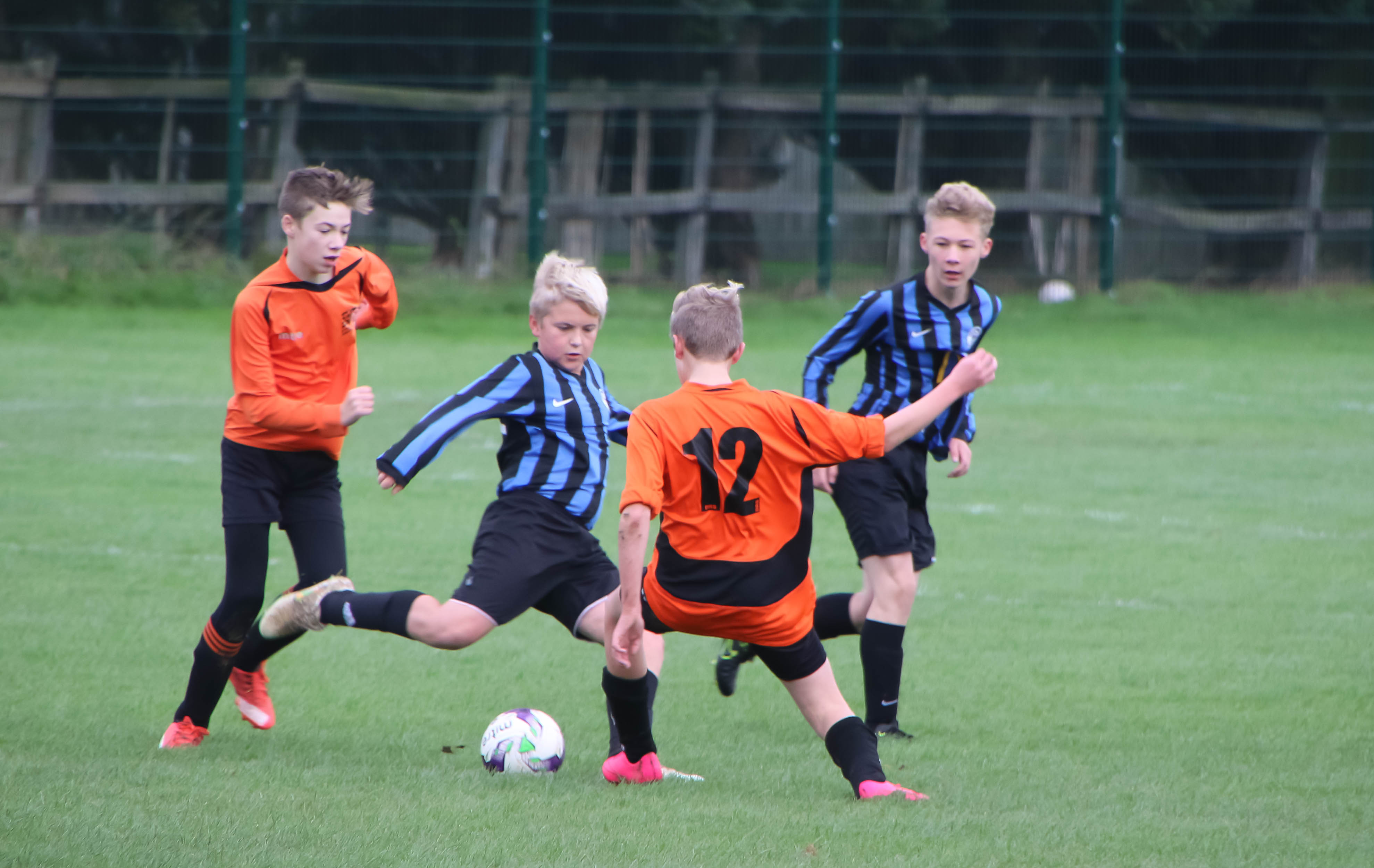 The season started yesterday for ages 12 upwards. Below are a couple of Match Reports submitted, however it would be great to have more.
To submit a report, simply use the Match Reports button located on the home page. Just remember to be brief, sporting and courteous to the opposition. The NWYFL retains the right to modify or reject controversial comments/reports.
Under 12 – Division 4
Royal Wootton Bassett 5   Wroughton Youth 1
Royal Wootton Bassett Yellows started the season in style with a 5-1 win over Wroughton Whites.A double by Alex Roberts and 1 by Benjamin King made it 3-0 at half time.
The second half started well for Bassett with Daniel Makin making the score 4-0. Wroughton continued to battle away and got their rewards by scoring to make it 4-1. Benjamin King scored his second and Bassetts 5th to make the final score 5-1.
Under 14 – Division 1
Highworth Town Juniors 6   Lydiard Millicent 4
Highworth Town Juniors T U14 got off to a winning start with a 6-4 home win against Lydiard Millicent Juniors T at Warneford School. Highworth lead 5-1 at HT with goals from debutants Andy Smith (hat-trick) and Jack Wilmot (one) and a 40 yard screamer from Harvey Renouf. Thomas Harris added a sixth in the second period.

Under 15 – Division 1
Northside Athletic 7   FC Chippenham 2
Northside Athletic started the Season in fine style by beating last years Cup winners by 7-2. First Half Northside scored 3 quick goals. Edrin Asante on his debut and 2 from Kain Chivers. Both teams shared the next 4 goals with Brandon Lewis & Ben Dodd scoring for Northside. Lewis & Ben Paul finished of the scoring while Rahan Limbu played well on his debut
Under 15 – Division 2
Robins 5  Northside Athletic 4
Northside Could not quite get back into game after conceding 2 quick goals to Robins which one was after 10 seconds. Calum Lansley pulled one back just before half time. Robins went 5-3 up Corey Adams & Tom Brewster both scoring before Adams score a 25 yard free kick but Robins held on for win. Larsson Smith played well for Northside
Under 15 – Division 2
Highworth Town Juniors 3   Ramsbury Junior 3   
Despite long periods of possession Highworth rarely troubled the Ramsbury keesper and so at half-time it was 0-0. Two goals from Jack Smith meant that Highworth went 2-0 up, only to see Ramsbury pull a goal back to make it 2-1. A third Jack Smith goal completed his hat-trick but Ramsbury started to wrestle the game back and 2 further Ramsbury goals meant that the game finished 3-3.