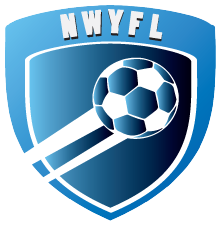 Under 12 – Division 2
Northside Athletic 5                                       FC Chippenham 2
Northside Athletic u12's Finished the season on a massive high by beating the champions Chippenham White 5-2. Jack Lampard hit all 5 to secure himself the golden boot in division 2 with 32 for the season. It was a great team perform with Imogen Wilkins and Ellie Wallace really standing out in defence.
Under 16 – Division 3
Croft Juniors 4                                            FC Calne 3
At a weekend where the North Wilts FA where staging their cup finals, due to the fixture build up to the weather this year there was still games to determine league positions still being played. One was Croft Blue U16 v Calne Rovers, a win would give Croft second place in division 3, and a draw was all Calne required. Croft started the brighter forcing the play through midfield just pushing a couple of efforts wide and forcing some top draw saves from the Calne keeper. Then the game changed, a couple of quick long balls caused the Croft back 4 problems, eventually the Calne tactics paid off and a mix up at the back gifted Calne their first goal. Two more mistakes allowed Calne to stretch their lead to 3 – 0 at half time. The start of the second half saw similar start from Calne but Croft had found their stride again and started playing the ball on the floor and quick a quick pass out to Keenan Burton saw him deliver a a deadly cross in from Ritchie Harwar to head home. with this Croft found their stride and with high pressing saw them get a second with a goal from Harry Ballard. Calne were now under high pressure trying the keep teh lead but 2 goal from John O'Donoghue gave Croft the lead. Calne through everything back to try and at least get the draw the requires. After several scares and a man of match winning tackle in the box by Cameron Hill when Calne seemed to be clean through Croft finished the game to claim second place as 4-3 winners.