Weekly Round Up: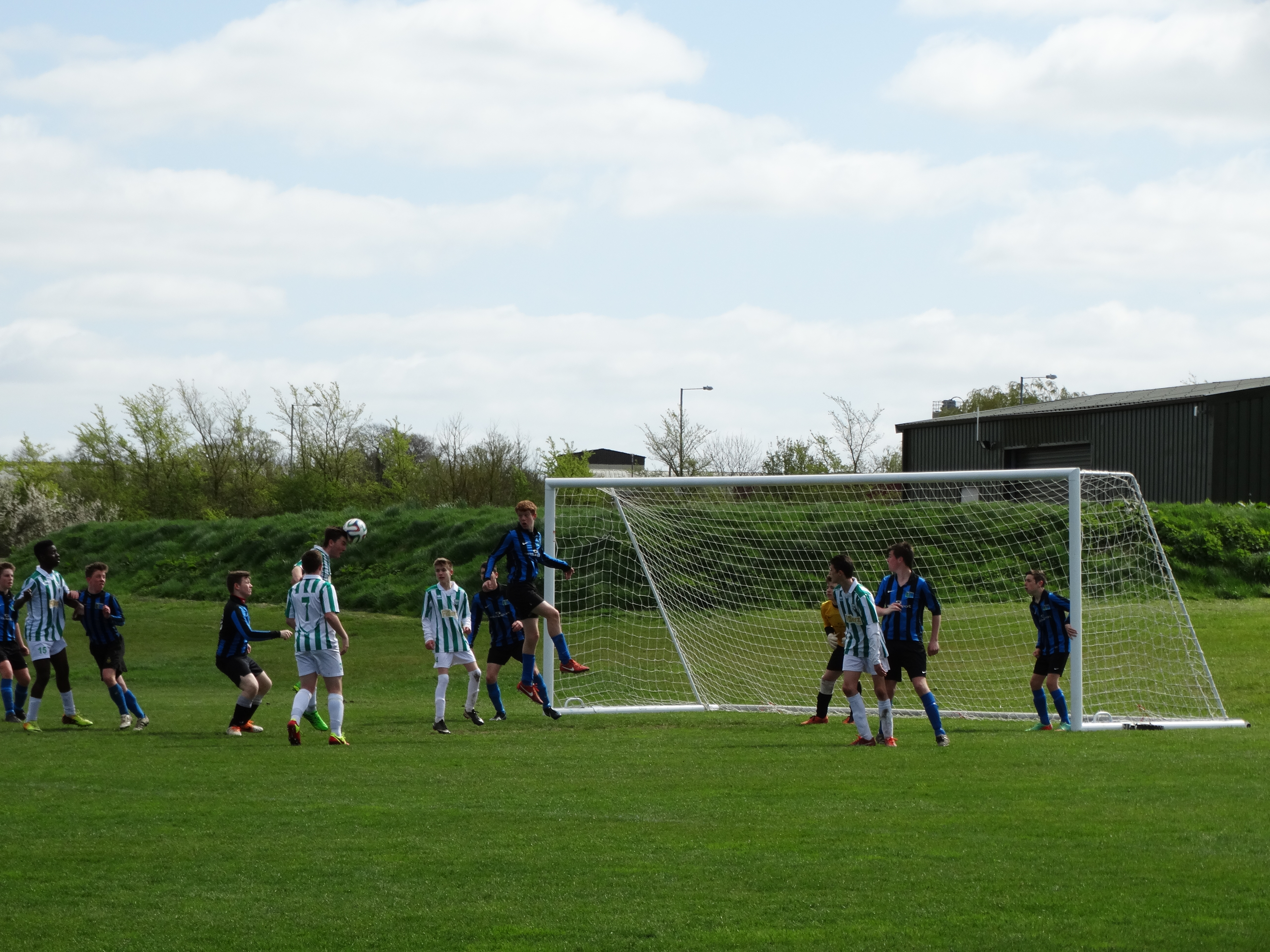 Under 12
Division 3
Marlborough Youth Colts 2     Swindon Rangers 9
Swindon Rangers kept up the pressure at the top of the league with an impressive 2-9 win against hard working Marlborough Youth Colts. Hat tricks from Ryan Dunn, Harri Crook and Harry Farrow, as well as a general fantastic performance all round secured the away win.
Under 13
Division 3
Avebury 1                                  FC Abbey Mead Colts 2
Two goals from Charlie Eustice gave FC Abbey Meads Colts a 2-1 victory over Avebury. Abbey Meads took the lead mid way through the first half when Eustice beat the Avebury goalkeeper to a through ball from Fergus Dean to finish from close range. Avebury fought back and forced two great saves from Josh Hyde in the Abbey Meads goal. Eustice ran through and finished well to extended Abbey Meads lead in the second half. Avebury pulled a goal back late in the game but Abbey Meads held on to win 2-1.
Under 14
Division 3
Stratton Panthers 0                   Old Town United 14
After a 5-3 win last week the return fixture of Stratton Panthers v Old Town united was not going to be a dead cert. Old Town started strongly firing 8 past Stratton by half time . Stratton came into the match in the second half and caused Old Town some problems.  But an outstanding display by Old Town forward Jacob Pile not only setting up team mates but also scoring 12 goals himself. Harry Hanks , Sudais and Bruno adding a goal apiece making it a 0-15 scoreline.
Under 15
Division One 
Croft Junior Red 1                      FC Chippenham 1
In a keenly contested game, Croft had more of the possession in the first half but Chippenham had the better chances with a combination of the woodwork and a good save by William Hickey keeping the scoreline blank at half time. The team's respective top scorers ensured there were goals in the game and in the second half Noah Howell swept home the opener for Croft and Zac Soonup-Bell pounced on a defensive error to ensure Chippenham secured a well deserved point.
Broad Town Colts3                     Ferndale Rodbourne 2
An entertaining and keenly contested match between Broad Town and Ferndale saw Ferndale take the lead through an excellent strike from Bailey Gallagher however two goals for the hosts early in the second half changed the momentum of the match and, despite falling a further goal behind, Ferndale rallied well with Callum Barrett getting a goal back for his team and the visitors nearly clincherd a draw late on when they were awarded several free kicks. Harris Yousaf was awarded Ferndale's Player of the Match with a very competent performance at full back.
Under 15
Division Three
Swindon Youth 0                         Ferndale Rodbourne 2
Ferndale remain in the title race after collecting a valuable three points with a victory over Swindon Youth. Maciej Demidowicz scored with a powerful finish after being played through and Harry Johnson completed the scoring with a neat turn and finish before half time. Man of the match was Tom Salter with a solid display at left back.
Under 16
Division 3
FC Calne 2                                  Stratton Juniors 5
Stratton Juniors secured promotion from Division 3 with a 5-2 win over title rivals FC Calne. Jack Newton opened the scoring from the spot and captain Marc Whyte netting from close range, both times Calne equalising soon after. In the second half, Ollie Surridge scored his 3rd hatrick of the season to take the win and clinch promotion.
Under 17 
Division Three
Blunsdon 0                                  Highworth Town Juniors 2
A goal in each half scured an excellent 2-0 away win for Highworth Town Juniors T against Blunsdon FC. Mason Lach rose to plant a superb header in the corner for the first with Callum Bragg running on to a long ball to finish well for the second.