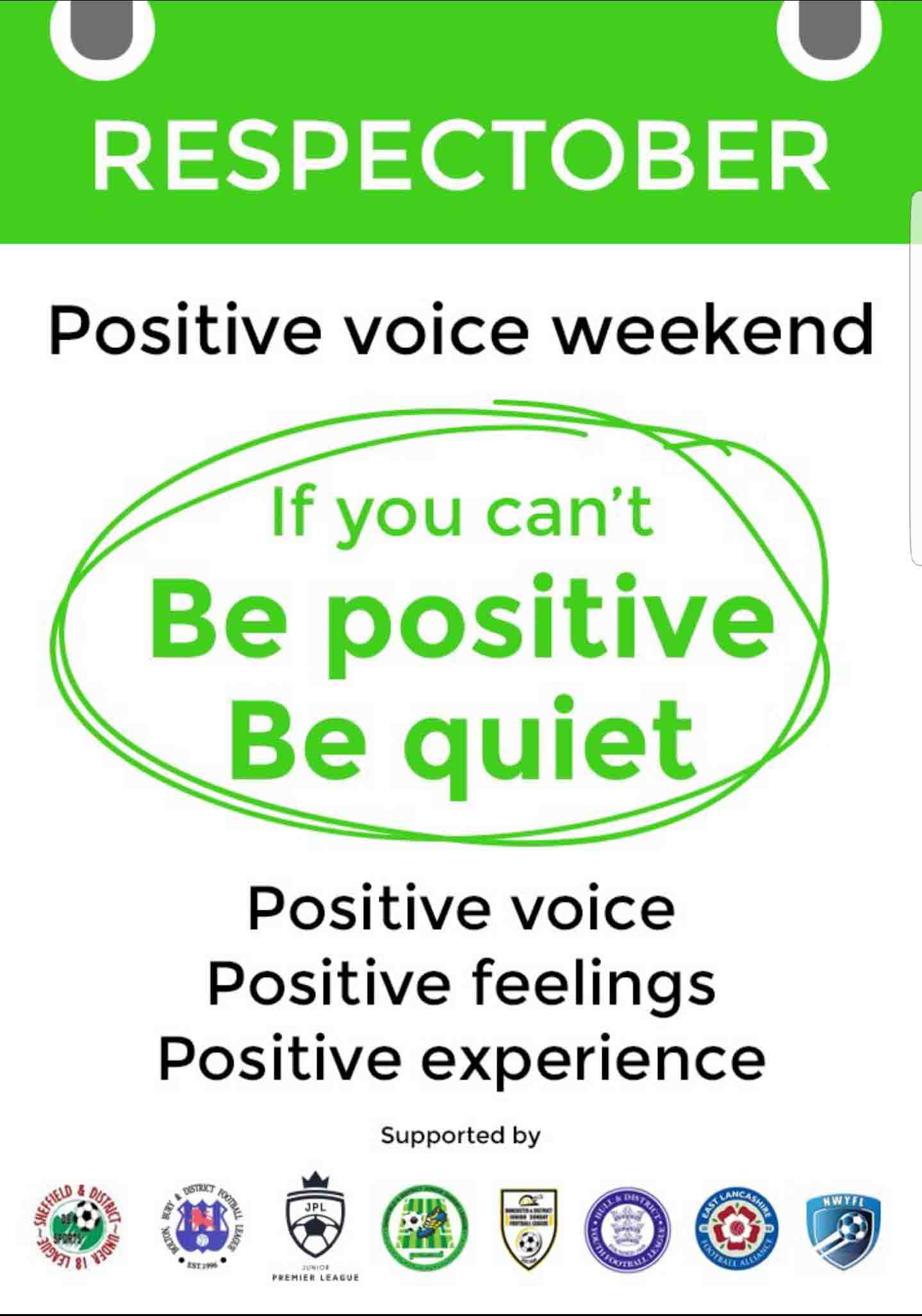 RESPECTOBER is an initiative being backed by some of the largest grassroots leagues in the country and will run over the weekends of 8th/9th and 22nd/23rd of October 2016.
'This is an independent league-based initiative that we're delighted to be a part of' said North Wilts Youth Football League chairman Andy Ratcliffe.
'All grass roots leagues regularly bang the drum about parents and supporters having a positive influence on matches, and we're no different. The campaign is designed to remind everyone that getting behind all players – which includes the opposition!
Days like these create a great atmosphere for everyone. The players love it, the spectators play a huge part by creating a positive and enjoyable atmosphere and everyone ends up having a great time – which is what youth football is all about.
'Respectober is taking place over a couple of weekends, and has attracted full support from leagues up and down the country'
'We're joining forces with the likes of the NERF Premier League, East Lancashire, Bolton, Hull and Sheffield, all of whom host thousands of grassroots youth football matches every weekend'
'At the North Wilts League, we'll be offering competition prizes such as footballs and tee shirts to participating clubs and we expect to see plenty of photo's with happy, smiling and POSITIVE faces as spectators cheer on the players from the side lines. Of course, we'll publish pictures on the website, so don't forget to check!