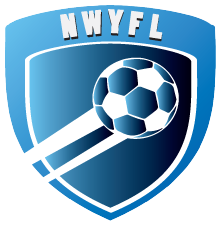 In response to the Swindon Crown Court Proceeds Of Crime hearing on Friday 18th December, NWYFL Chairman Andy Ratcliffe made the following statement;
£38,500 doesn't seem a lot when you stop to consider that somewhere near £200,000 was systematically stolen – in cash – by these unsavoury thieves
As many already know, Rivers and Prictor wreaked their own particular brand of unpleasantness upon clubs and teams from the North Wilts League for nearly a decade. All the while they were acting that way, they were secretly helping themselves to pots of cash whenever the fancy took them.
It's easy to think that Rivers and Prictor got their just deserts by being imprisoned back in the summer, but the amounts they are being told to pay back – relative to what they pleaded guilty to stealing from the league – make those original sentences seem a bit lenient. That said, prison isn't easy wherever the actual incarceration may be, and rehabilitation after the sentence is served is also arduous, so the cumulative punishments will have far-reaching long-term effects on them both.
As far the league is concerned, once the money arrives in the bank account, the management committee will be able to look at more ways to improve the game for the 5000+ North Wilts League players who continue to enjoy their football every weekend.
Whilst the compensation isn't anywhere near what was stolen, the league is already back on very solid foundations and the management committee have quietly gone about rebuilding things while the unsavoury stuff was going on. The £38,500 Rivers and Prictor are being forced to pay back will of course greatly aid that cause.
We're in a great place right now thanks to the fantastic, professional and dedicated people who run the league. Finances are very much under control and clubs already enjoy the benefits of cheaper annual league fees and a flexible and user-friendly approach.
We continue to work very closely with our clubs, our partners over at the County FA and at Wembley, and we have a transparent, democratic and open management approach, which everyone seems to enjoy and the league continues to go from strength to strength because of that.
On behalf of the NWYFL management committee I'd like to wish everyone a very merry Christmas, and we all look forward to welcoming in a trouble-free, prosperous new year.
Andy Ratcliffe, Chairman
North Wilts Youth Football League