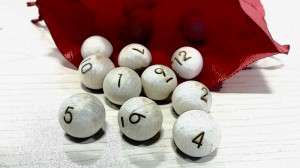 The draw has now been made for the 2nd Round of the North Wilts League Cup. The draw was conducted by Jon Holloway, Trust Manager of Swindon Town Football in the Community. Our thanks to Jon for taking time out to support us.
Matches will be played on Sunday 1st November, unless clubs are engaged in a County Cup fixture, in which case the match will be amended by 7 days.
It's important to note that the Full Time system defaults all kick off times the same (10:30 am in this case). If your team needs to change the kick off time, please contact Darren Howell within 5 days of this draw being published, after which time referee's will begin to be allocated. Changing details less than 7 days before the fixture is due to take place will jeopardize having an official present at the game. We ask you to be please be considerate to this allocation process.
The full draw can be obtained via the link below.
NWYFL Lge Cup 2nd Round Draw 2015.16