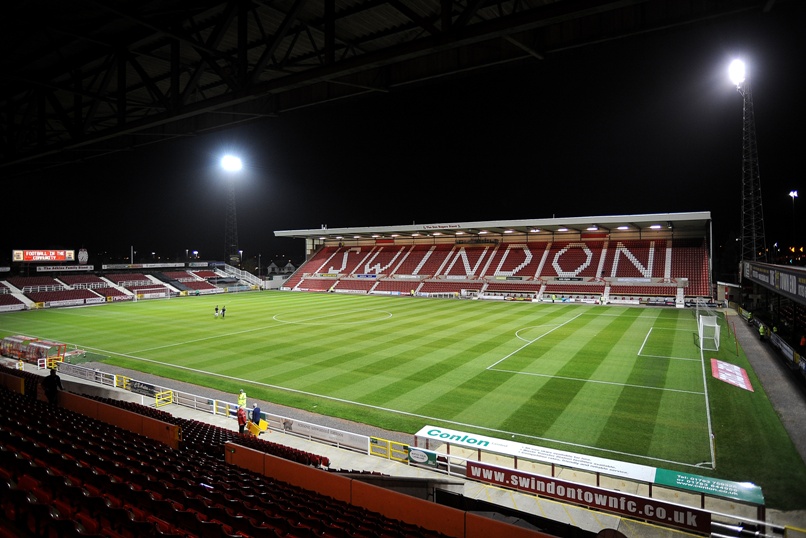 Swindon Town and the North Wilts Youth Football League (NWYFL) have launched a multi-year partnership which will see the league's prestigious cup-finals return to the County Ground at the end of this season.
The exciting partnership will see NWYFL and Swindon Town collaborating on a series of ongoing initiatives that will benefit youth football in the area and will also strengthen ties with the football club.
The NWYFL has been in existence for over a decade and provides organised football for over 5,000 youngsters throughout the area every weekend. The league boasts over 70 member clubs and plays host to some 300-plus matches every weekend throughout Wiltshire, Gloucestershire and Berkshire.
On the partnership, North Wilts League Chairman Andy Ratcliffe said: "The success of this league is built on the goodwill and support of its clubs and together they have over 5,000 young footballers playing football every weekend across all age-groups.
"Throughout our 13-year history there has never been an official collaboration or partnership with Swindon Town – until now and our committee couldn't be more delighted. We've been talking to the club's commercial manager Adam Wainwright about this for some time now, and together we've managed to come up with a really meaningful partnership which will reap rewards for both parties."
North Wilts League Cup Secretary, Darren Howell added: "From the league's perspective we couldn't be more thrilled to partner  with Swindon Town Football Club. This isn't just about playing our finals on the County Ground pitch, though. Whilst I'm sure that NWYFL players and managers alike will relish the opportunity to play a cup final match there, we're also going to be promoting initiatives such as Pro Red, which gives our clubs and players an opportunity to get discounted STFC match tickets, club shop merchandise and will provide access to first-team squad players at certain times during the season.
"There will also be match-day opportunities where NWYFL players could play on the pitch at half-time on a Football League match day, do pitch-side club parades and participate in events such as penalty shoot-outs – as well as getting to watch matches with their friends and fellow players.
Steve Anderson, the club's General Manager was also delighted to have the NWYFL on board. "This partnership is a further example of our commitment to attracting the next generation of Swindon Town fan to the County Ground.
"We look forward to welcoming the league's cup finals as well as growing this partnership with the NWYFL into the near future and beyond."
The League would also like to extend thanks to Swindon Town FC's Adam Wainwright for his hard work to help ensure this partnership could be struck.