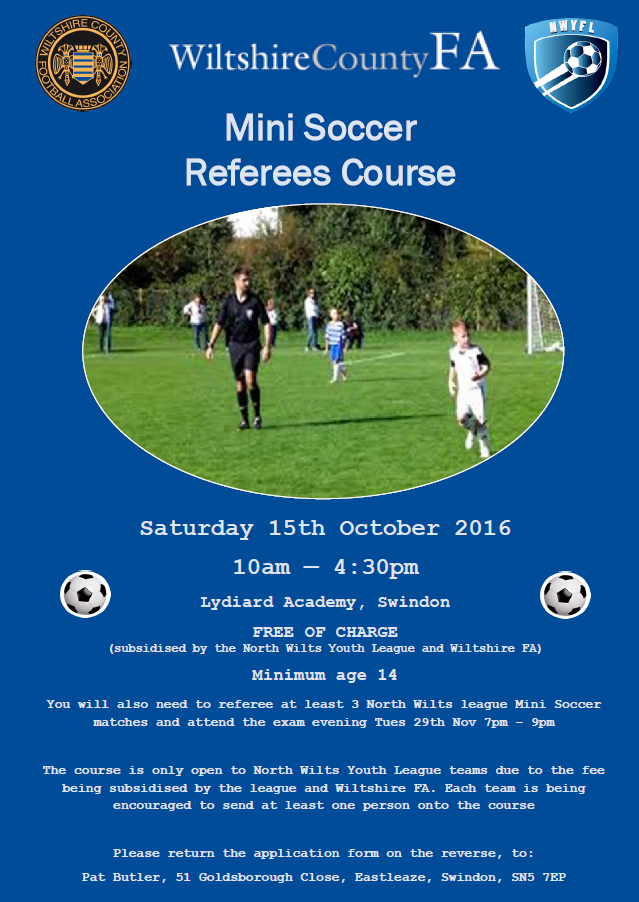 The NWYFL in conjuction with the Wilts FA are pleased to confirm that a date on October 15th has been agreed, for the Mini Soccer Referee course.
As per the AGM, this season it is mandatory to have 1 qualified referee per team for all clubs participating at U7. Should any club wish to include an U8 representative too, please contact Pat Butler (pat.butler@nwyfl.co.uk)
The course if 100% funded by the NWYFL & the Wilts FA, costing the attendees nothing. There is a condition that a minimum of 3 matches must be completed otherwise a charge will be made.
Full details can be obtained by clicking here, however we urge teams to move swiftly as its anticipated to be a hugely popular course.