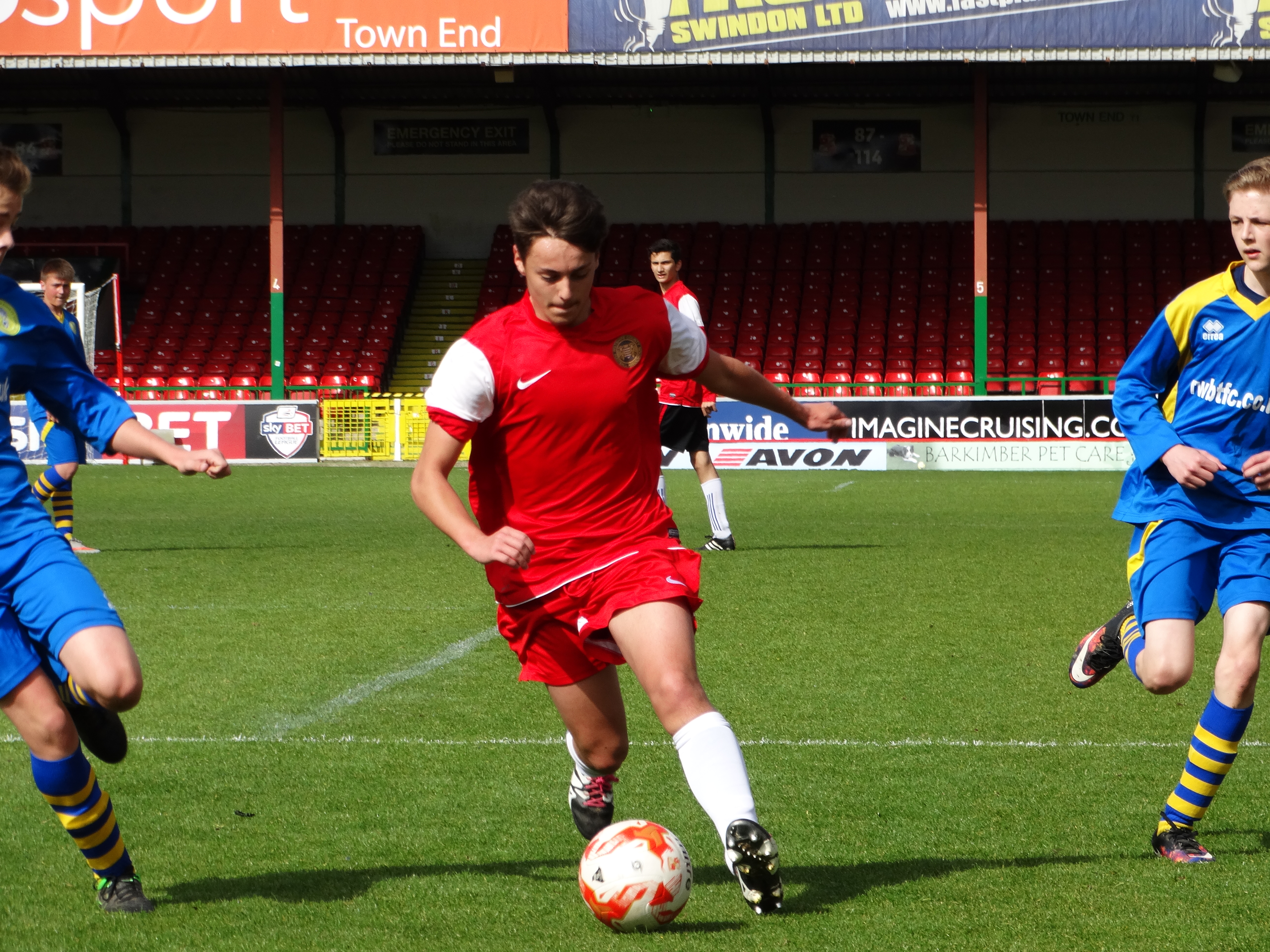 Under 13
Division 2
Pewsey Vale 0           Swindon Rangers 3
Swindon Rangers played away to Pewsey and came home victorious with a 0-3 win. Having a depleted bare 9 players with goals from Harry Farrow (2) and Ryan Dunn.
Lydiard Youth Blue 2        Abbeymeads Strikers 7
Abbeymeads Strikers were looking to continue there in form away at Lydiard Youth.
With great match play from both teams , Abbeymeads went on to make 4 out of 4 wins for the season. Goals coming from Dejan Broja 1, Robbie Mobey 1 and Ricardo Neto 5.
Northside Athletic 3           Purton Youth 6
In a closer game than the scoreline suggests Northside lost 6-3. Ryan martin and Vasilis Christoforidis scored in the first half and mid way in the second half Vasilis Christoforidis grabbed his second to make it 3-3. A late collapse saw Purton take all 3 points
Under 14
Division 1
Highworth Town Juniors T 1        Chippenham Town Youth 1
The archetypal 'game of two halves' saw Cameron Hicks equalise for Highworth Town Juniors T as they drew 1-1 with Chippenham Town Youth at Warneford School. Highworth had the better of the first half with Thomas Harris and Andy Smith going close and Harvey Renouf hitting the post. Chippenham had the better of the second half with Josh Wright in the Highworth goal pulling off a number of fine saves.
Under 15
Division 1
Northside 4            Highworth Town Juniors 1
Northside kept there 100% record going by beating last seasons champions by 4-1. Highworth took a deserved lead before substitute Ben Paul made it 1-1. Hassan Gedi came on as substitute and scored 2 more goals for Northside the 2nd after good work from Logan Plumley. Northside never had it all there own way and Nat ODwyer pulled of 2 good saves for Northside before Brandon Lewis wrapped the game up with a superb volley.
Division 2
Old Town United 3           Northside Athletic 4
Corey Adams Hat Trick helped Northside Athletic get there first win of the season after coming back from 3-0 down. Old Town scored 2 first half goals and one early on in the 2nd half. Adams then then scored a sensational overhead kick from outside the area before he added another and Kieron Marvell made it all square. With time running out Adams headed home the winner. Declan Long & Ilario Williams both had good games for Northside
Under 16
Division 1
Ferndale Rodbourne YCFC 4             Chiseldon 3
Dawid Osinski scored twice in Ferndale's excellent 4-3 win against visitors Chiseldon. Ferndale looked comfortable in the opening period, playing some wonderful football however, after taking the lead, Chiseldon immediately equalised. The home side then opened up a two goal advantage before Chiseldon got a goal back. Chiseldon got more into the game and through sheer effort and resilience made Ferndale work hard for the win. Brandon Page and Bailey Gallagher also got on the scoresheet for Ferndale with Dexter Barrett being awarded their Player of the Match for his reading of the game and timely interceptions.