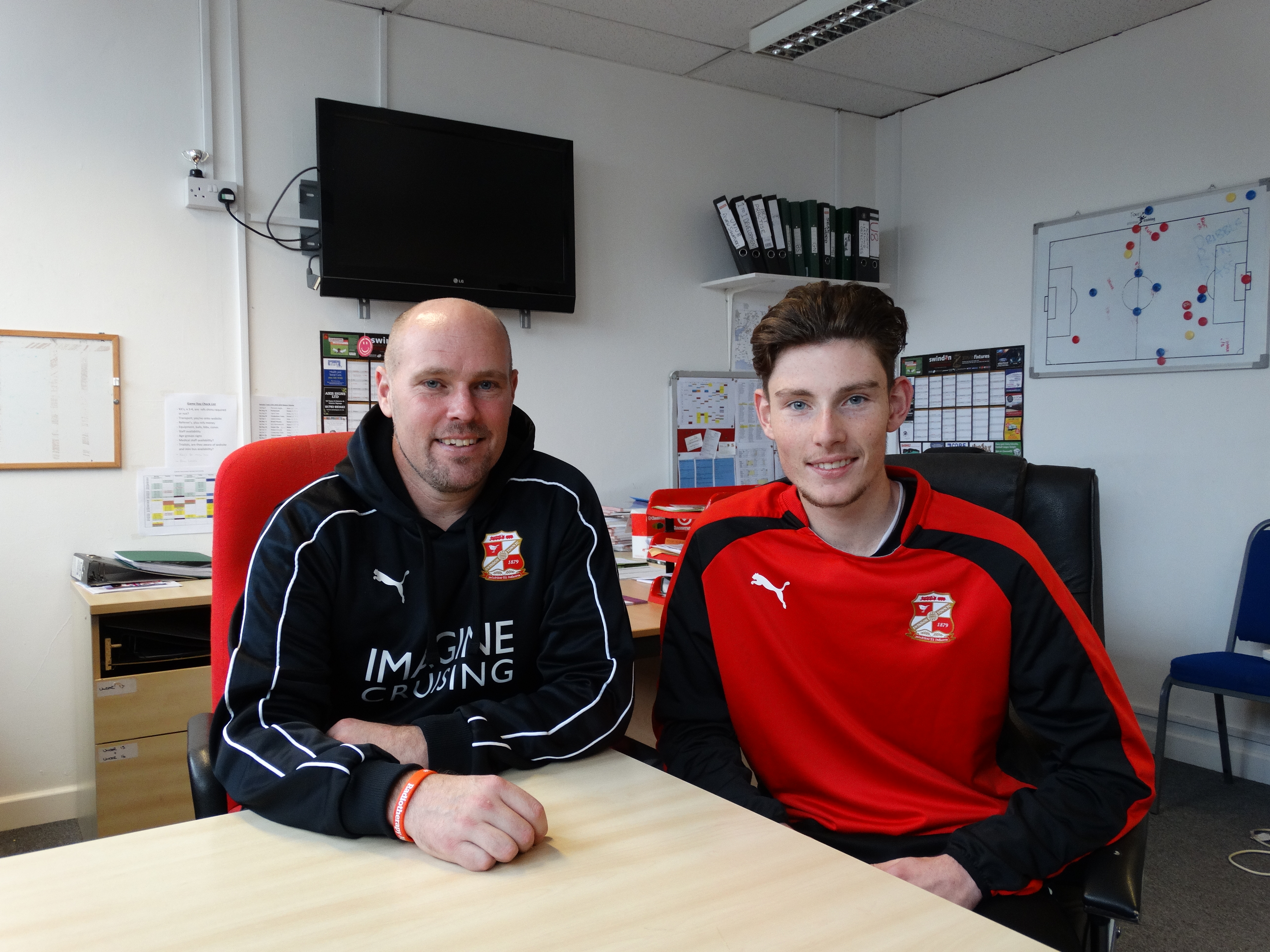 The NWYFL are pleased to announce that Swindon Town FC first team goalkeeping coach Steve Hale and Academy U16 goalkeeper Declan Lehman have agreed to conduct the draw for the 2015/16 Semi Finals of the League Cup.
Declan Lehman is a product of the NWYFL, having played for Greenmeadow until aged 8 when he was spotted and signed by Swindon Town FC. As a result of his talent and dedication, Declan has spent much of his time at Swindon Town playing a year above his own age, reverting back only this season. 
Unfortunately though, Declan has recently been diagnosed with Germinoma Cancer which will temporarily side-line his progression. Declan had been struggling with chest pains for a while, which had previously gone misdiagnosed, however it was only following a training session impact injury which resulted in Swindon Town sending the player to hospital, that the severity was discovered. Declan will begin a bout of intensive chemotherapy this week, though once completing the course, Declan can begin setting his sights on returning to the pitch and has already set a target for April 2016. 
Steve Hale, who has been working with Declan for many years, said "Declan Lehmann is one such goalkeeper who came out of the North Wilts league into the academy. It's very sad that Declan is now facing a battle against Cancer. It hit me personally as I have worked with him now for 7 years. The GK Union is strong at Swindon and we had a collection and raised enough money to get Declan an IPad for when he is spending his time at the hospital or resting up at home. Myself, Alan Mcloughlin (13-16's Phase Coach) and the club will do all we can to support Declan in his battle."
Darren Howell, NWYFL League Cup Secretary added "I'd like to thank Declan for taking part in the draw and for allowing us to share his situation with our clubs.  This unfortunate circumstance highlights just what an important role that coaches play safeguarding the well-being of the young players. Had the medics at Swindon Town not referred Declan for a hospital visit, the condition would have taken longer to identify. At any point, any of the NWYFL coaches could be faced with a similar situation. Hopefully the sharing of this story will help those coaches to justify showing caution in this circumstance.
On behalf of everyone associated with the North Wilts Youth Football League, I would thank Declan (and Steve) for conducting the draw and send our best wishes and hopes for a full and speedy recovery"
As a token of thanks the NWYFL will be raising funds on the day of the semi-finals, which will be donated to the local charity CALM (Swindon) who are currently providing exceptional support to the Lehman family.
The Semi Final draw will be published on Monday 21st December.
Click her to learn more about CALM (Swindon)