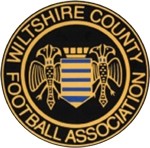 Wiltshire FA is very pleased to announce that the application process for the inaugural Wiltshire FA Youth Council is now open. We are searching for young, passionate football volunteers to join our first-ever Youth Council. Youth Councils have been created by other County FA's across the country and have wielded great success in their local areas. Wiltshire are very happy to be the next County to follow suit.
What is a Youth Council?
Youth Councils are created to provide a voice to young people on how grassroots football is delivered in the County. The Youth Council is for young people aged between 16 and 25 to give a voice and the opportunity to positively affect the future of football for all. The Wiltshire FA Youth Council will be comprised of representation from all areas of the game including young players, coaches, referees and volunteers. The Wiltshire FA Youth Council will work to support Wiltshire FA, and our partners with the delivery of the National Game Strategy and the County's Plan.
Why apply to be part of the Wiltshire County FA Youth Council?
Help shape football for young people (playing and volunteering) in Wiltshire
Networking opportunities
Develop yourself and others through football
Gain confidence and key intrapersonal skills (communication, presentation, working with others)
Chance to attend The FA Football Futures Camp 2016
Gain a variety of football development experiences (developing the game, running events, marketing).
You will need to:
Be committed to attending and actively participating in all WCFA Youth Council meetings (frequency of meetings to be confirmed).
Be committed to the aims of the WCFA Youth Council and providing a voice for children and young people.
Be willing to actively participate in the work of the Wiltshire FA Youth Council
Be able to deliver and attend various football events related to the role
Register or already be registered with the Wiltshire FA Football Futures Programme
Be willing to complete the FA CRC process
Applicants must be between the age of 16-25 and currently volunteering in football within Wiltshire
The application form is attached to the email, but it is also on the webpage with further information. http://www.wiltshirefa.com/news/2015/dec/join-the-first-ever-wiltshire-fa-youth-council
Please forward on to any of your networks and to any young persons in football who you feel may be interested to get involved in this exciting new project. The closing date is 5pm Friday 22nd January.