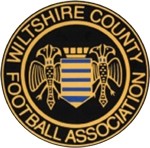 Wiltshire County FA are delighted to announce details of a 'Club Finance Workshop' for Club Treasurers to be held in February 2016 to further support our Football Workforce.
The workshop will be delivered to support clubs in understanding and maintaining their club finances whilst also offering support to clubs in preparation for submission of club accounts to the WCFA under FA Ruling on Financial Records I1(a)–(h). All clubs will need to submit their financial records by Friday 31st July 2016, failing which, a fine in accordance with the Schedule of Charges as printed and published in the County Handbook may be imposed. During the 2016/17 affiliation process clubs can upload the financial document via the WGS at the time of affiliating.
Club Finance Workshop Content
The workshop will cover:
· Exercises to help you easily review and understand your club accounts
· Demystifying accounting concepts
· Ideas to help you improve your clubs finances, including cash flow and budgeting
· Methods to help you to communicate your clubs finances effectively
Workshop Details
· Thursday 11th February 2016
· 7.00-9.00pm
· Devizes Town Football Club, Nursteed Road, Devizes, Wiltshire, SN10 3DX
How To Book
Please contact Tim.Hall@wiltshirefa.com or on 01793 486047 to book your place. Please state you club name & a contact number when booking. There is a limit on space to 50 people so please book early to avoid disappointment.