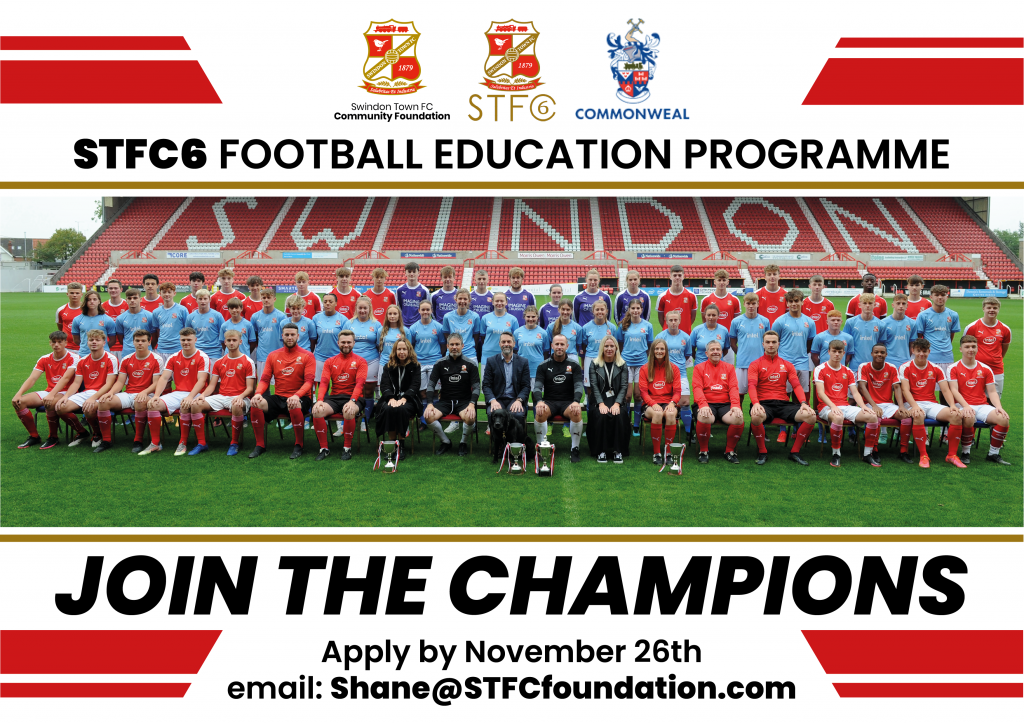 Alongside a full range of A Level and Vocational qualifications, with a curriculum tailored to the requirements of each student, the students will be offered the opportunity to train, gain coaching qualifications, and compete against other professional football clubs from around the country.
In addition to this, all students on the programme will be able to access the pastoral support, enrichment activities, and careers' opportunities available to all students at Commonweal Sixth Form.
Whilst the education should come first, we are immensely proud of the quality and standard of our football teams, and more information on the football side of the C6 programme can be found here
https://www.stfcfoundation.com/programmes/schools-education/c6

In the relatively short time, the C6 programme has been running, our Men's and Ladies teams have secured 11 trophies, including EFL CEFA Women's National Cup Winners, and EFL CEFA Men's and Women's League titles. This is the only local football education programme that competes against other EFL professional league clubs.
As well as the playing and training opportunities, students will also be able to engage in Coaching Education Workshops, which potentially could give them the chance to take their FA Level 1 coaching qualification. Students who express a keen interest will also be able to gain valuable work experience, by supporting qualified STFC Community Foundation coaching staff in schools and Foundation Centre sessions.

Please email shane@stfcfoundation.com for more information on trials and interviews.