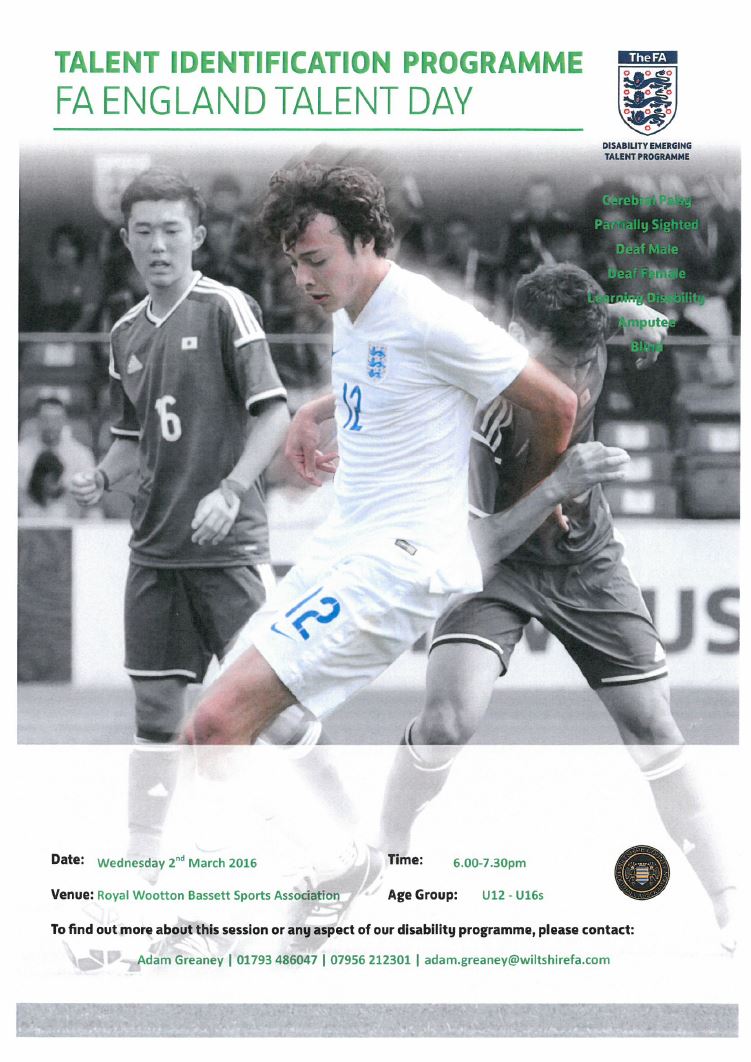 Wiltshire County FA are delivering an FA England Talent Day as part of the FA's Talent Identification Programme (TIP) to support the development of young football players with a disability.
The trials will take place at the Gerald Buxton Sports Ground, Wootton Bassett on Wednesday 2nd March between 6-7:30pm. The qualifying age range is from U12's through to U16.
The range of disability classifications are:
Cerebral Palsy
Partially Sighted
Deaf
Learning Disability
Amputee
Blind
The England Talent Day will enable FA TIP staff to suitably identify and signpost players into the 'right' environment at that point in time.  For some players this will lead onto a 6 week assessment and signposting period.
Please share this with anyone who may be interested as this is a great opportunity to signpost players of all abilities and who knows, we may just discover the next England and Paralympic star here in Wiltshire!