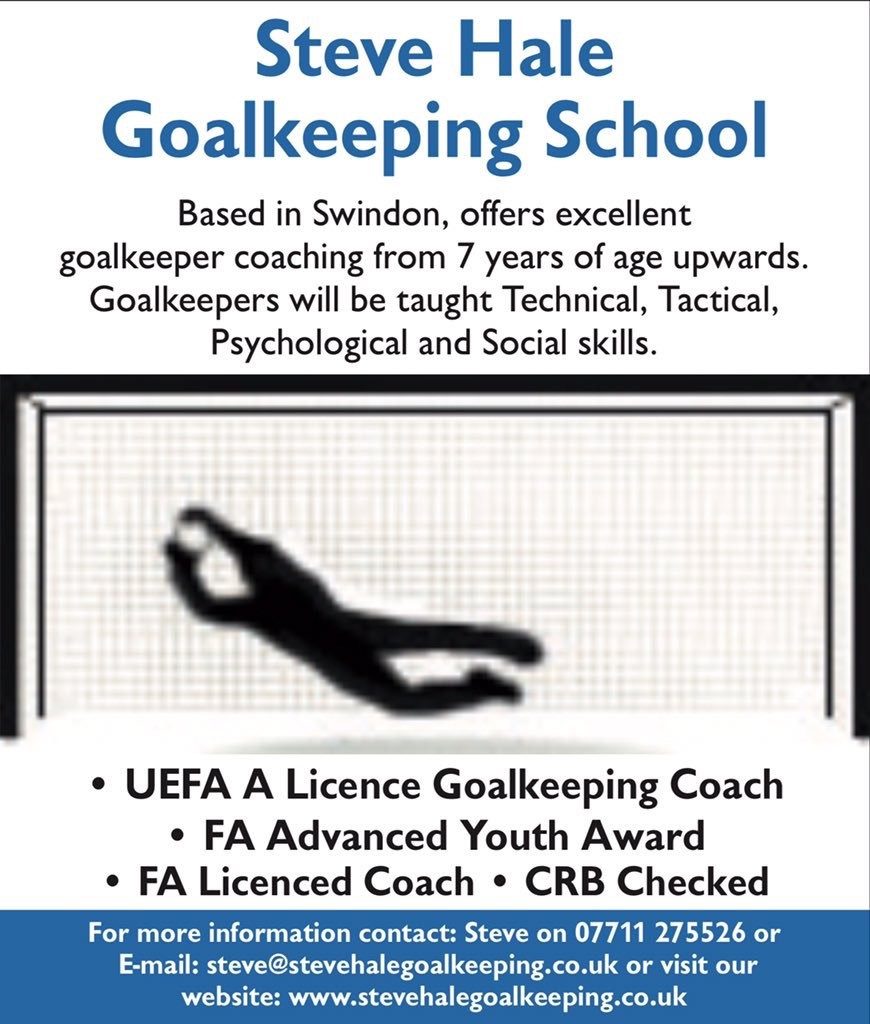 Steve Hale Goalkeeping School will be re-opening in September using current Covid-19 guidelines.

This will be the 14th season we have been in operation and have coached hundreds of young goalkeepers who play for teams in the North Wilts Youth League.

Applications are now being taken for the new season. With limited spaces available it would be great if you could let your young goalkeepers/parents know as soon as possible.

All details and application forms are on my website www.stevehalegoalkeeping.co.uk and I can also be contacted on email steve@stevehalegoalkeeping.co.uk or by phone on 07711 275526

It is such an important position and we need to encourage and support our young goalkeepers and with 14 years coaching experience from grass roots up to professional first team football I want to help as many goalkeepers as I can for their development and Importantly enjoyment!
Steve Hale Goalkeeping School sponsors the U14 NWYFL League Cup.