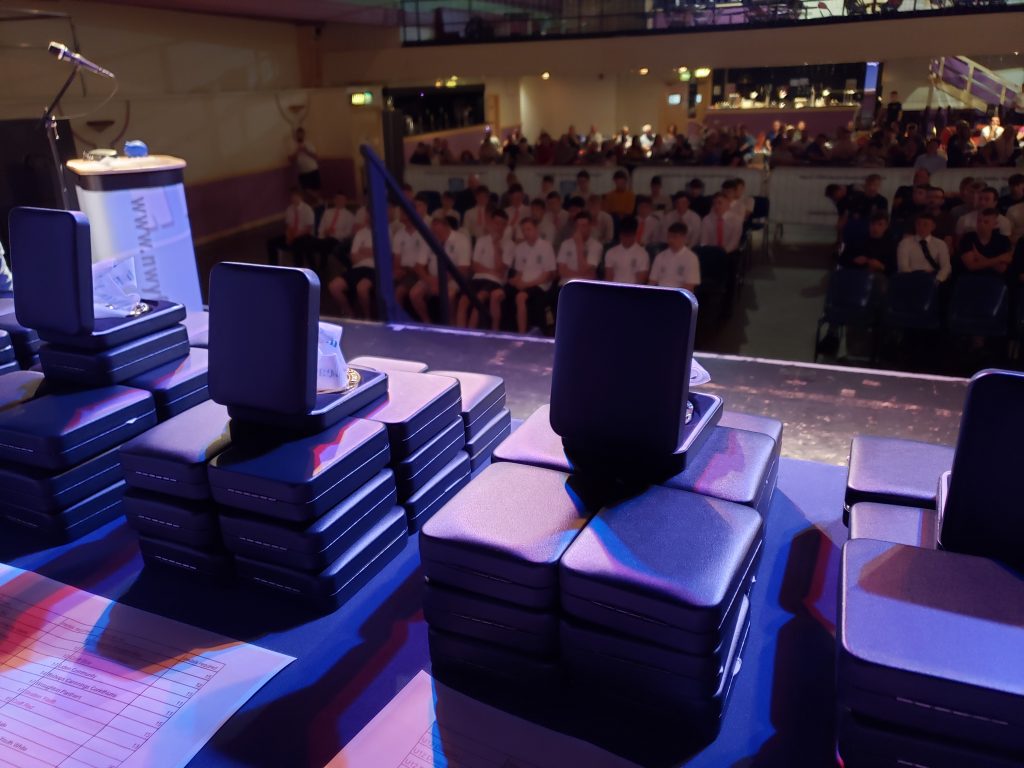 The NWYFL 2018/19 season drew to a conclusion this week, with the Annual League Presentations taking place at MECA on Sunday 30th June. Over 500 players were in attendance to collect their awards for winning or finishing runners up in the League. The event was a huge success and the League would like to thank MECA, who provided their facility free of charge for the 4th year running, for their kind hospitality.
This ceremony brings to close another season of youth soccer in the North Wilts, therefore the League would like to acknowledge the efforts which make this possible.
Firstly, thanks to all of our partners who have supported us this season, either financially, offering resources or facilities. Those partners include Yours Sport Swindon, Swindon MECA, Swindon Town FC Community Foundation, Intel Corporation, Xerox, Magic Touch Promotions, Swindon Town Football Club & Beversbrook Sports Facility. Without your support, we couldn't deliver the product to the level we do.
Congratulations to all Coaches, Club Secretaries and Committee members who help the operation of each of our member clubs. Without your dedication, it would be difficult for the 5,000 players to easily access organised football.
Thank you to the Wilts FA who support the league throughout the season, in particular Adam Greeney, Kate Foote, Shaun Comb, Kevin Small and Emma Cottier Small whom we work with on a weekly basis.
Finally, thank you to my fellow committee members who invest so much time and passion to ensure this league works. We have an amazing team who are constantly looking to improve. I'd also like to include those volunteers who help us specifically at events, but don't serve on the committee. It's a thoroughly enjoyable experience, not without it's challenges and tough times, but with many highs especially those opportunities we get to spend time with clubs, such as at Mini Soccer/League Cup Semi & Finals, the AGM and Annual Presentations. During these events, we receive a lot of positive feedback, in particular around the professionalism and the overall operation of the league, which is greatly appreciated . To this end, I would like to tip my hat to those who came before and set those standards. Andy Ratcliffe, Pat Butler, Gerald Kent and the many others who helped prevent the League sinking several years ago shouldn't be forgotten for what they achieved. They set the new standards which we strive to maintain and build upon.
I'd like to wish everyone a great summer & encourage you to get some time off before it all kicks off again in September.
Darren Howell NWYFL Chairman