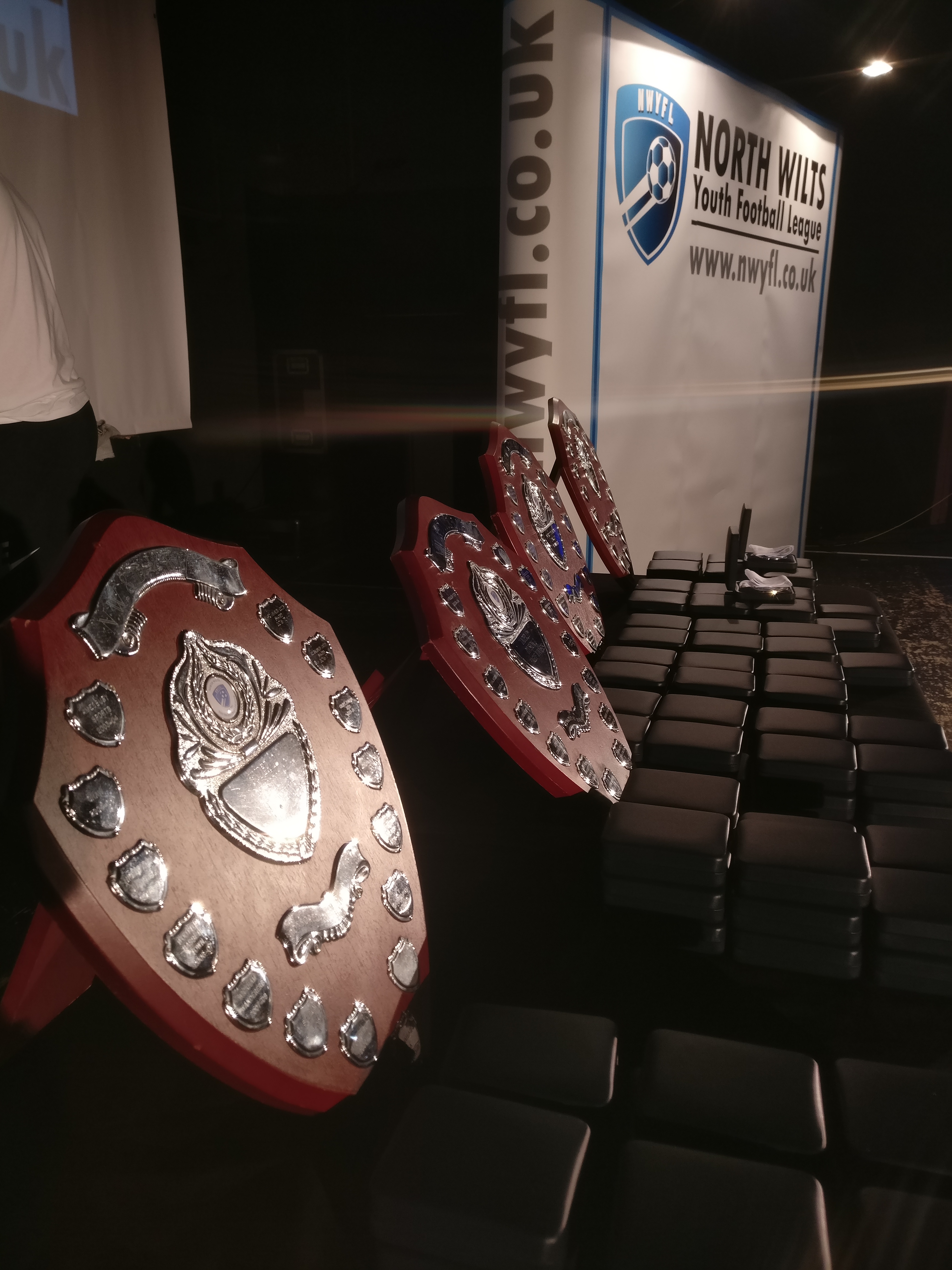 The final act of the 2016/17 season took place yesterday when the NWYFL held their annual League Presentations.
League winners and runners up from ages 12 through to 18 attended the ceremony, which once again was hosted at MECA, Swindon. The league would like to thank Justin Britchford for his continued support of the NWYFL.
Congratulations to all players and coaches who collected awards yesterday. The Committee would also like to extend their thanks to the many coaches who acknowledged the efforts the volunteers make towards running a successful league.
League Winners and Runners Up:
U12 – Division 1 – Joint winners: AFC Newbury & FC Salisbury
U12 – Division 2 – Winners: Cirencester Town – Runners Up: Trowbridge Town
U12 – Division 3 – Winners: Wroughton Youth – Runners Up: Royal Wootton Bassett Town
U12 – Division 4 – Winners: Haydon Wick – Runners Up: Stratton Juniors
U13 – Division 1 – Winners: Swindon Supermarine – Runners Up: FC Chippenham Youth
U13 – Division 2 – Winners: Swindon Rangers – Runners Up: Purton Youth
U13 – Division 3 – Winners: South Cerney – Runners Up: Wroughton Youth
U13 – Division 4 – Winners: Royal Wootton Bassett Town – Runners Up: Fairford Town
U14 – Division 1 – Winners: Swindon Supermarine – Runners Up: Royal Wootton Bassett Town
U14 – Division 2 – Winners: Crofft Junior – Runners Up: Lydiard Youth
U14 – Division 3 – Winners: FC Chippenham Youth – Runners Up: Avonvale United
U14 – Division 4 – Winners: FC Abbey Meads – Runners Up: Swindon Supermarine
U15 – Division 1 – Winners: Northside – Runners Up: FC Chippenham Youth
U15 – Division 2 – Winners: Stratton Juniors – Runners Up: Ramsbury Juniors
U16 – Division 1 – Winners: FC Chippenham Youth – Runners Up: Croft Junior
U16 – Division 2 – Winners: Brinkworth Cats – Runners Up: Swindon Supermarine
U16 – Division 3 – Winners: Tetbury Youth – Runners Up: Royal Wootton Bassett Town
U18 – Division 1 – Winners: FC Abbey Meads – Runners Up: Fairford Town 
U18 – Division 2 – Winners: Croft Junior – Runners Up: Stratton Youth
U18 – Division 3 – Winners: Pewsey Vale – Runners Up: Chiseldon