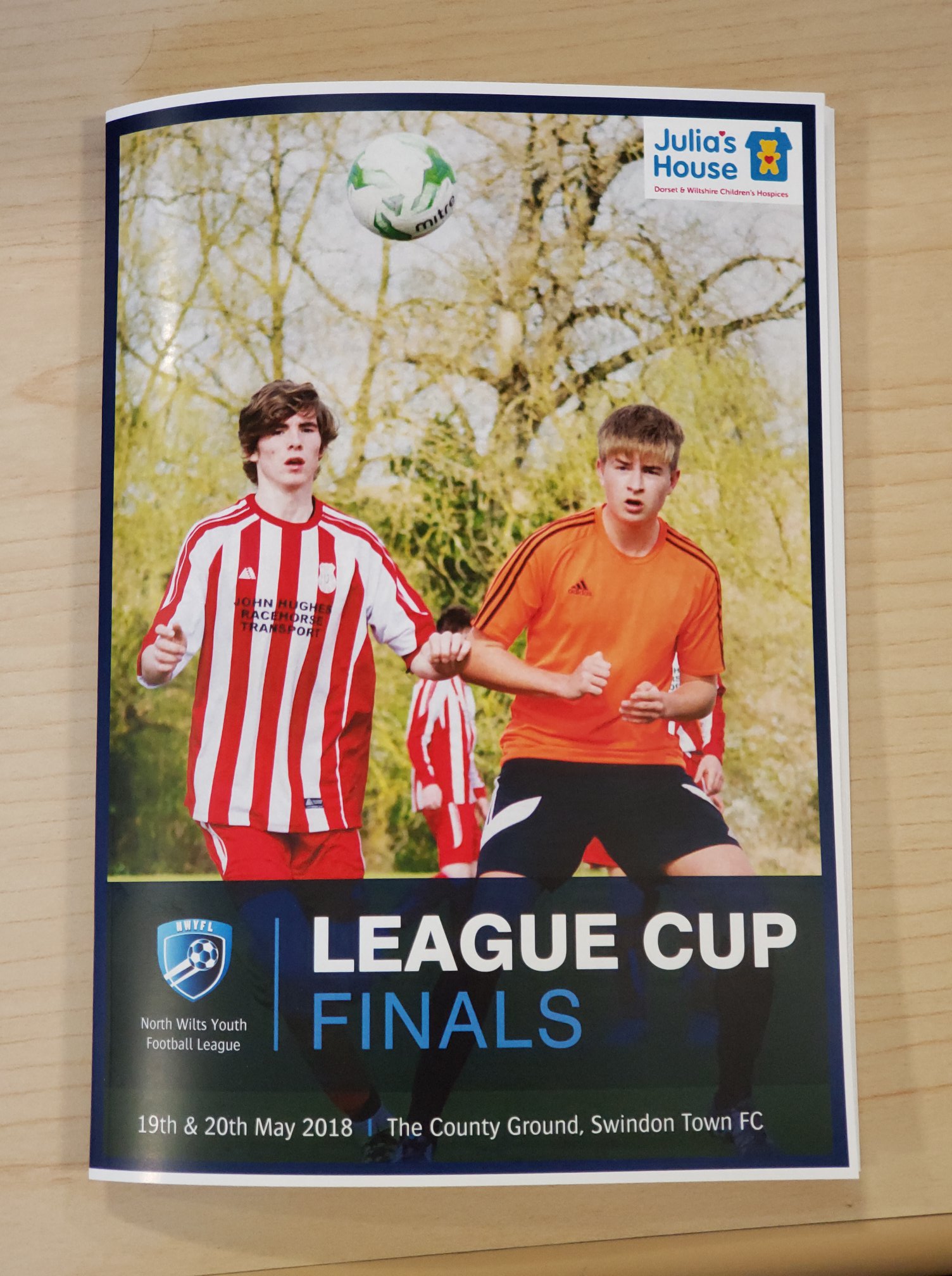 The NWYF League Cup Finals are taking place this weekend at the County Ground, home of Swindon Town FC.
All supporters aged 16 and over are charged £4 with 10% of the gate receipts being donated to the children's charity, Julia's House. Children aged 15 and under have free admittance.
Photos and match highlights will follow next week, courtesy of Your Sport Swindon.
Good luck to all finalist taking part over the 2 days and let's hope for great weather and even better matches.