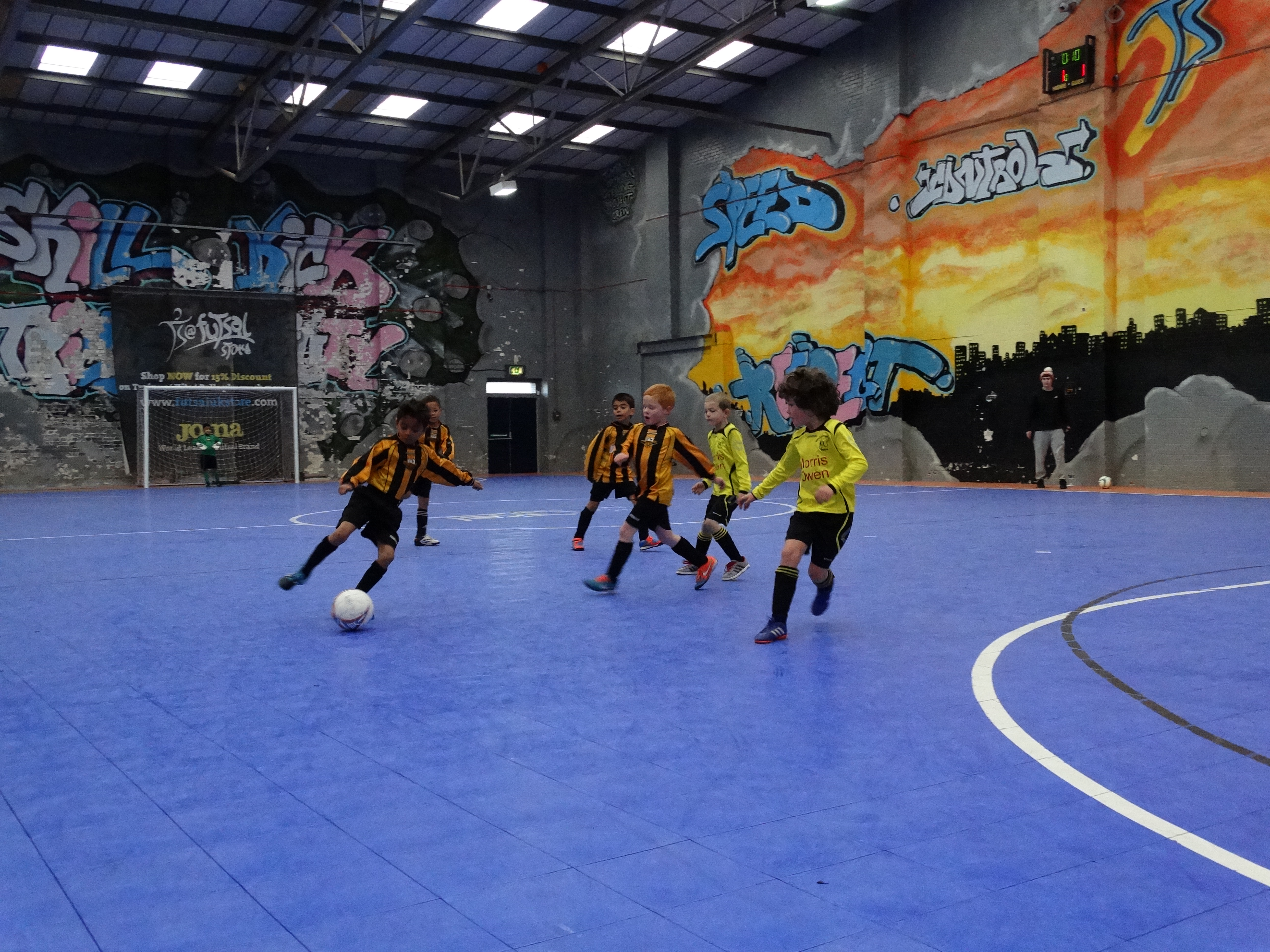 Under 12's
A top of the table clash saw Swindon Rangers come back from 1-2 down to take all three points, finally ending the game 3-2 with goals from Harri Crook, Harry Farrow and the winner from Ryan Dunn with a dart of a header into the bottom corner.
Under 13's
Highworth Town Juniors T got 2016 off to a great start with a deserved 3-1 home win against Croft Juniors Blue. Thomas Harris put them 1-0 up with a fantastic strike in the first minute with Josh Uzzell and Cameron Hicks adding the others in the second half.
Under 14's
This was a really good game between two strong sides. Highworth were without a recognised keeper and Lydiard started very strongly but couldn't get a breakthrough. It was Highworth who opened the scoring against the run of play with a lovely composed finished from Jack Paines just before the break. HTJFC came out well and scored again through a strong shot from range from Connor Butler. That spurred Lydiard back into life and they soon pulled one back. Goals from Kassa Anderson and Connor Robb looked to have sealed the points but Lydiard hit back almost immediately to setup a nervy finish but Committed defending from Highworth kept the score at 4-2.
Northside Athletic came back from 2 goals to earn a draw in a very entertaining game. Against the run of play Swindon Youth scored 2 quick goals before Tyler Hammick pulled one back before half time. Northside levelled things when Charlie Begley scored after good work from Kain Chivers & Ben Dodd. Jake Dixon & Owen Donnan both played well for Northside
Northside Athletic Colts looked like causing a upset going 3-0 up before half time against high flying Highworth Town Juniors, but Highworth came back and scored a last minute equaliser to earn a draw. Goal Scorers for Northside were Cory Adams 2, Shannon King. Tomas Frimart & Tom Brewster both had good games for Northside
Under 16's
Stratton remain the team to beat at the top of Dividion 3 with a 4-1'win over Blunsdon. Blunsdon started the quicker with a goal after 5 minutes. Player of the match Dan Thomas equalised with a stunning strike 20 minutes later to leave it level at half time. Stratton took control in the second half with goals from Yousuf Rafiq, Tom Stickley and Jack Newton sealing the win.
Under 18's
Swindon Supermarine had to come back from being 2-0 down to overcome Hungerford Town Juniors 3-2. After a goalless first half Supermarine found themselves 1-0 down and Hungerford soon made it 2-0, from the spot. Joe Miller managed to pull a goal back and Oli Frost equalised thanks to a Jake Tyson assist. Then with only a couple of minutes to go, Jason Brien grabbed the winner with a fine strike from outside the box.
Highworth Town Juniors T claimed a 4-0 win at home against Chippenham Town FC at the Rec. Zachary Steel put them 1-0 up with a sweet strike and this was the scoreline until half-way through the second half when Callum Bragg made it 2-0. Mason Lach got the third from a corner and Zachary Steel swept in his second and Highworth's fourth with a superb run and shot from outside the box.