Match Reports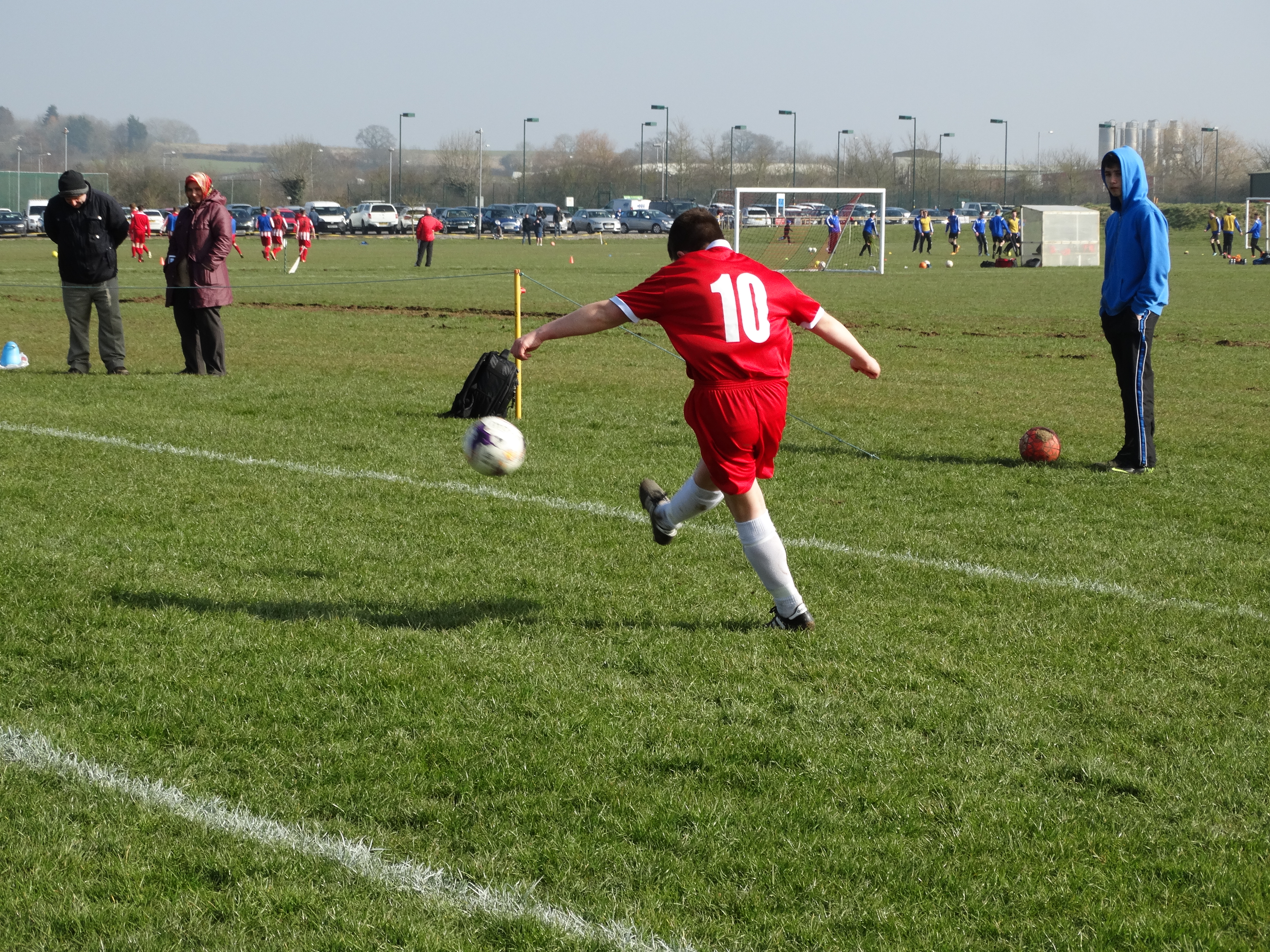 Under 13 Division One
Liden Community White 3                          Highworth Town Juniors H 0
Highworth Town Juniors T battled through their 3-0 defeat away at Liden Community White. Highworth hit the post and had an effort cleared off the line but their star performer was goalkeeper Josh Wright who pulled a string of fine saves.
Under 14 Division One
Northside Athletic 2                                      Lydiard Millicent 0
Charlie Begley had an outstanding game in midfield for Northside Athletic who overcome Lydiard by 2-0. Northside came close twice hitting the woodwork twice in first half before Ben Paul scored a superb goal with a long range shot. Paul added a 2nd after a good ball from Begley. Owen Donnan, Jake Dixon & Jamie Harrison all had good games for Northside
Under 14 Division Three
Hungerford Town 1                                       Old Town United 8
Old Town United took the game to Hungerford from the first whistle . Old Towns 1st goal coming from Alex Townsend with a second goal from Harry Hanks giving old towns 0-2 advantage at half time. In the second half old town pressed harder adding a further 6 goals from Troy (2)Sudaish,Abbo,Jacob and Harry PE . Hungerford managed a great break, scoring a well placed shot passed the keeper. This game was played with great sportsmanship and a treat to watch. Hungerfords goalkeeper was the standout player and was awarded player of the match by the players of Old Town United FC . A credit to all involved in football Well done boys
Under 15 Division One
Royal Wootton Bassett Town 2                 Croft Junior 3
Croft set out to revenge a recent 2-0 defeat to Royal Wootton Bassett and raced into an early 2 goal lead. Noah Howell scored a sweetly struck free kick and Brandon Pyatt doubled the lead finishing off a neat move. Harrison Gough pulled one back for Bassett with a well taken header but an individual goal from Noah Howell restored Croft's 2 goal lead going into half time. The second half lacked goals but not effort from both teams and a drilled shot from Sabelo Ntomvela into the bottom corner with 5 minutes left set up a tense finish. Croft held on though for an important victory.
Swindon Rangers 10                                     Ferndale Rodbourne 1
A keenly contested first half saw Rangers take the lead with a free kick before Brandon Page levelled for Ferndale. Rangers got two more before the break and as the game wore on Rangers' commanding lead grew. Ferndale created chances and as they pushed to reduce the deficit Rangers proved clinical in front of goal opening up a 10-1 lead before the final whistle. Dan Argrave produced a Player of the Match performance for Ferndale for his effort and tenacity through midfield.
Under 15 Division Three
Ferndale Rodbourne 5                                 Liden Community  0
A dominant display saw Ferndale defeat Liden. A return to form saw Harry Johnson score a hat trick and miss a penalty. A header from Tom Salter and close range finish from Keiran Dodson completed the scoring.
Under 16 Division Two
Wanborough Juniors 2                                 Pewsey Vale 3
A close game on a pitch which was difficult to play. Wanborough went 1-0 up thanks to a goal from Luke Bolton assisted by Jahed Ali and then Pewsey equalised. Another two goals came from Pewsey before Luke Bolton rocketed another away to end the game 2-3 which disappointed the hosts having hit the post twice – Adam McGill did an outstanding job in goal for Wanborough.
Under 16 Division Three
Stratton Juniors 2                                          FC Calne Rovers 2
FC Calne Rovers put in an excellent defensive display holding leaders Stratton to a 2-2 draw at Meadowcroft. Stratton had led twice but a goal in each half from Freddie Boase gave Rovers a deserved share of the points with Alex King being named as Rovers man of the match.
Under 18 Division One
Swindon Supermarine 2                              Fairford Town 1
Swindon Supermarine U17/18's earned all three points with a 2-1 home win v Fairford Town Youth U17/18's. Kyle Bowyer opened the scoring early on, thanks to a Sam Long through ball, however, Fairford managed to equalise soon after to make the half time score 1-1. The second half saw both sides working hard to gain the advantage and from a Jake Tyson assist Joe Miller managed to beat the Fairford keeper to score the eventual winner.
Under 18 Division Three
Highworth Town Juniors T 1                       Castle Combe 0
Callum Bragg scored a second half winner for Highworth Town Juniors T as they beat Castle Coombe Colts at the Rec.