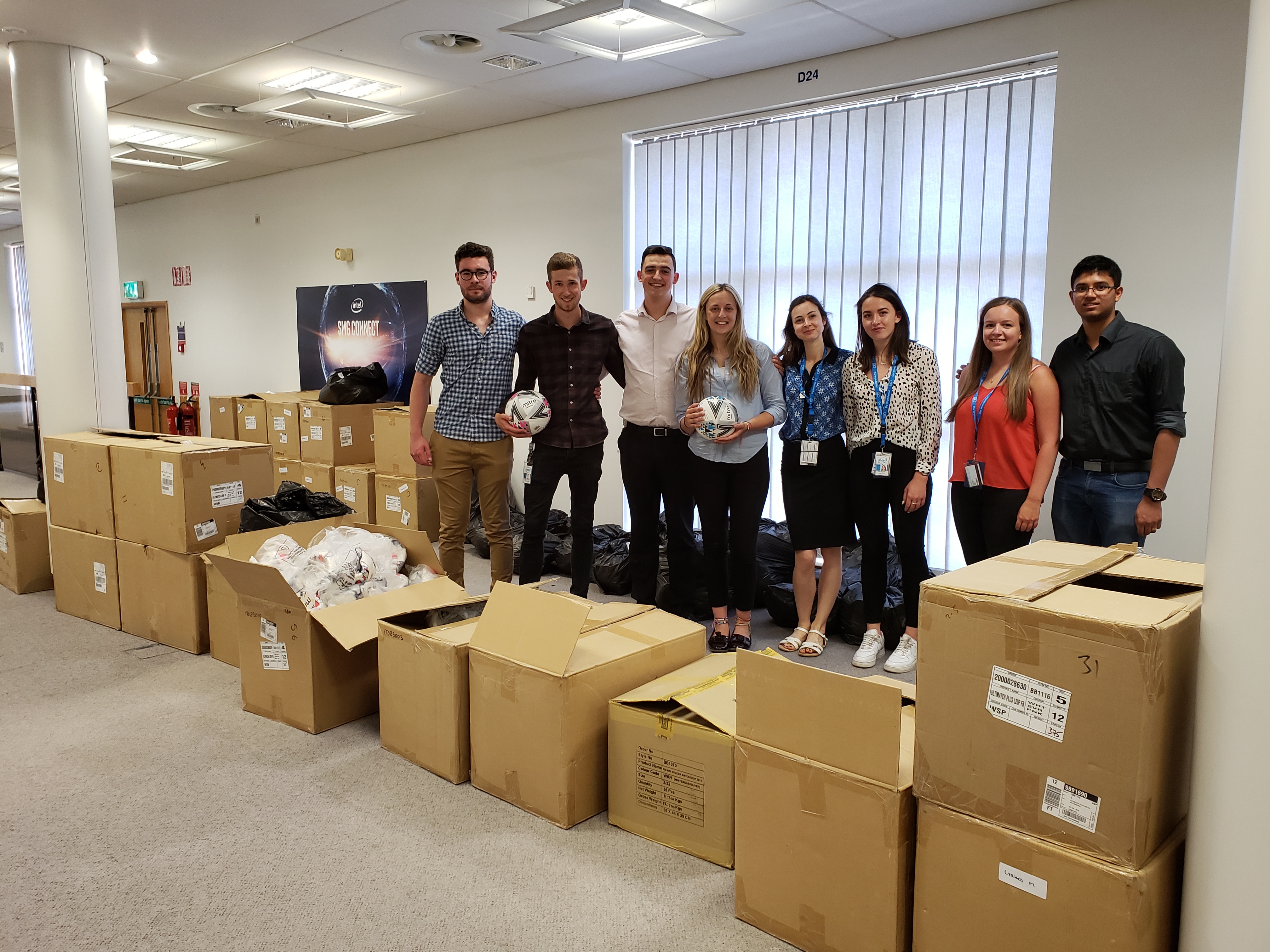 A big thank you to the interns at Intel Corporation UK Ltd who today volunteered their time to segregate the 2018/19 match balls.
It took an hour for the team to rattle through the 60 boxes containing the 900 balls, separate them into the various club club orders and have the labelled ready for collection on Saturday.
Thanks to Beth Atkinson, Sally Beard, Gary Thompson, Jimmy Philp, Morgan Hartley, Sasha Kelly, Daniel Nathan and Arun Narayanan for spending their time supporting the NWYFL.