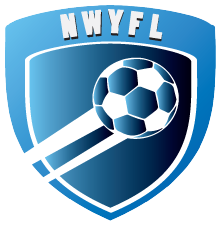 Dear Team Coaches/Club Secretaries,
The dangerous weather conditions which have affected the UK over the past few days, have hit the League fixture list hard this weekend. Approx 60 matches have been postponed, leaving just 29 currently scheduled.
This note is directly to those who's fixture have yet to be cancelled.
I would kindly ask that you give real consideration over the next few hours as to whether it is realistically possibly to play your fixture this Sunday. It's highly unlikely that the snow, which has covered much of the county, will be going anywhere in the next 24 hours. Therefore i would encourage all home teams to make the final call no later than by Saturday lunchtime.
If you do still feel that your game can go ahead, I would ask you to consult with your team parents, your opponents coach and the referee and incorporate their opinion as to whether they feel they can safely reach your ground. Whilst the fixture can still go ahead without a referee, should the away team cast doubt that they can reach the ground without risk, then in this circumstance only, the away team can request the postponement on the ground of unsafe travel.
In addition and to those who have already cancelled this weekends fixture, please ensure you confirm this with the referee and request acknowledgement of your communication. I would highly recommend calling if at all possible. There have been a number of instances over recent weeks where referee's haven't been notified of postponements and traveled to the ground. Whilst this has been inconvenient, for obvious reasons I want to avoid this situation at all costs this weekend. If you cannot reach your referee, then please contact me directly.
Football is important to all of us, but it should never have higher priority over the safety of it's participants and supporters. As disappointing as it is to see another Sunday slide away without a game, the weather will improve and these games will still go ahead at some point. I encourage you to take the sensible approach and don't take any unnecessary risks, especially where youth is involved.
Stay safe,
Best regards
Darren Howell
League & Cup Secretary
North Wilts Youth Football League
(this note has also been sent in email)