Did you know…
Parents / Guardians can create their own FAN numbers to aid Club officials when registering players on Whole Game System. The form can be found at:
https://secure.thefa.com/fan/register.aspx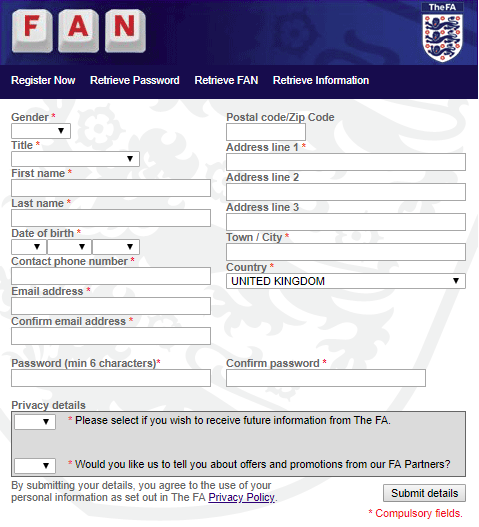 On completion of the form, the individual will have access to their FAN account and a FAN number generated. This can be shared with Club officials when adding players to their club. If the person already has a FAN number, an error message will appear and give the option to retrieve their existing FAN.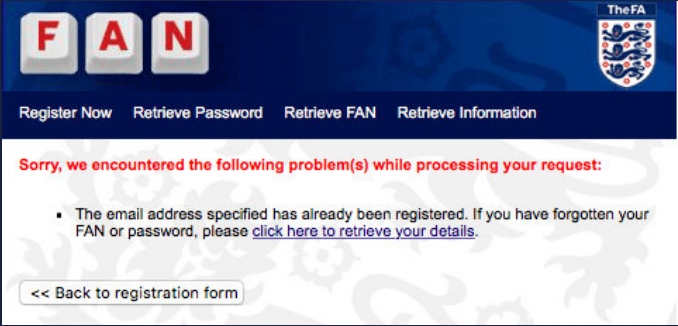 A Club official can associate one or more Parents / Guardians to a Player from the Player Details page in WGS, you will need to know the First Name / Last Name / DoB & FAN#.