U15 Charity Match on May 22nd: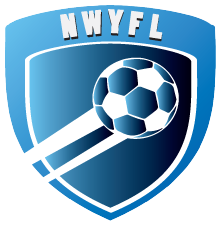 The draw has now been made for the U15 Division 1 All Star team who will take on Royal Wootton Bassett Town on May 22nd at the County Ground Swindon. This match take place in recognition on the significant sporting gesture made by the Bassett team at the League Cup Semi Finals in March. Full detail available elsewhere on the website via latest news – older posts. All gate receipts for this fixture will be donated to charity – further details to follow.
The draw was conducted at random and was made up of players from Brinkworth Cats, Croft Junior, Ferndale Rodbourne & FC Chippenham. The NWYFL would like to thank those teams for supporting this initiative.
A standby list has also been created should those drawn suddenly not become available.
The players selected are as follows:
Henry Bide (Brinkworth Cats)
Dan Lambton (FC Abbey Meads)
Kyle Meader-Harris (Ferndale Rodbourne)
Luke D'Arcy (FC Chippenham Youth)
Jack Leach (Croft Junior)
Harrison Green (Brinkworth Cats)
Joel Smedley (FC Abbey Meads)
Xavi Diaz-Butcher (Ferndale Rodbourne)
Caine Bradbury (FC Chippenham)
Harvey Coster (Croft Junior)
Dominic Harris (Brinkworth Cats)
George Bailey (FC Abbey Meads)
Jack Legg (Ferndale Rodbourne)
Ashley Alchin (FC Chippenham)
Archie Benge (Croft Junior)
Sam Sullivan (Brinkworth Cats)
Dinesh Gurung (FC Abbey Meads)
Harris Yousaf (Ferndale Rodbourne)
Zac Bell (FC Chippenham)
Noah Howell (Croft Junior)
Stand by list:
Thomas Higgs (Brinkworth Cats)
Harry Sealey (FC Abbey Meads)
Brandon Kandola-Conaghan (Ferndale Rodbourne)
Luke Price (FC Chippenham)
Callum Marson (Croft Junior)
Congratulation to those who were lucky enough to have been draw and thank you to all other players who made themselves available.
Full details of the match will be sent to the Club Secretaries in due course