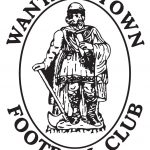 Wantage Town Pre-season Tournament
OX12 8DW 
Saturday 1st and Sunday 2nd September 2018
All new FA rules will apply with the correct playing format for each age group.
The tournament is only open to 10 teams per age group, first applicants will be entered into the Tournament, so to avoid being disappointed, please get your applications in as early as possible.
11v11 finals are played on the WTFC first team pitch
Confirmation will be sent upon receipt of entry and payment.
Please click here for further details
Please contact Jez Moor on 07730 929550 with any queries.