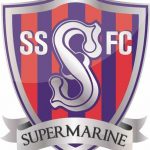 Swindon Supermarine Youth Football Club are holding their annual six-a-side youth tournament.
We currently have spaces available in the following age groups
U13s U14s U15s – Please request an entry form via email
ssyfc.tournament.com.  All other age groups are full. 
This year's event will take place on Friday 5th, Saturday 6th and Sunday 7th July 2019 at the SSYFC home pitches (SN3 4BZ) and the entry price is £25 per team, with a maximum squad size of 10 players. The matches will be officiated by qualified referees and follow the FA Rules and Guidelines.
Under 7's will play in a non-competitive format and all participants will receive a medal, Under 8's and above will play in a competitive competition with the format communicated a few weeks before the tournament along with the tournament rules.
Age groups are as the current playing season 2018-19
Friday 5th July PM

6PM KICK OFF

U15 (competitive) PM

U14 (competitive) PM

 

Saturday 6th July

AM KICK OFF

U7 (non-competitive) AM

U9 (competitive) AM

Saturday 6th July

PM KICK OFF

U11 (competitive )PM

U13 (competitive) PM

Sunday 7th July

AM KICK OFF

U8 (competitive) AM

U10 (competitive) AM

U12 (competitive) AM

 
Please click on the following link for further information: SSYFC SUMMER TOURNAMENT INVITE FORM 2019