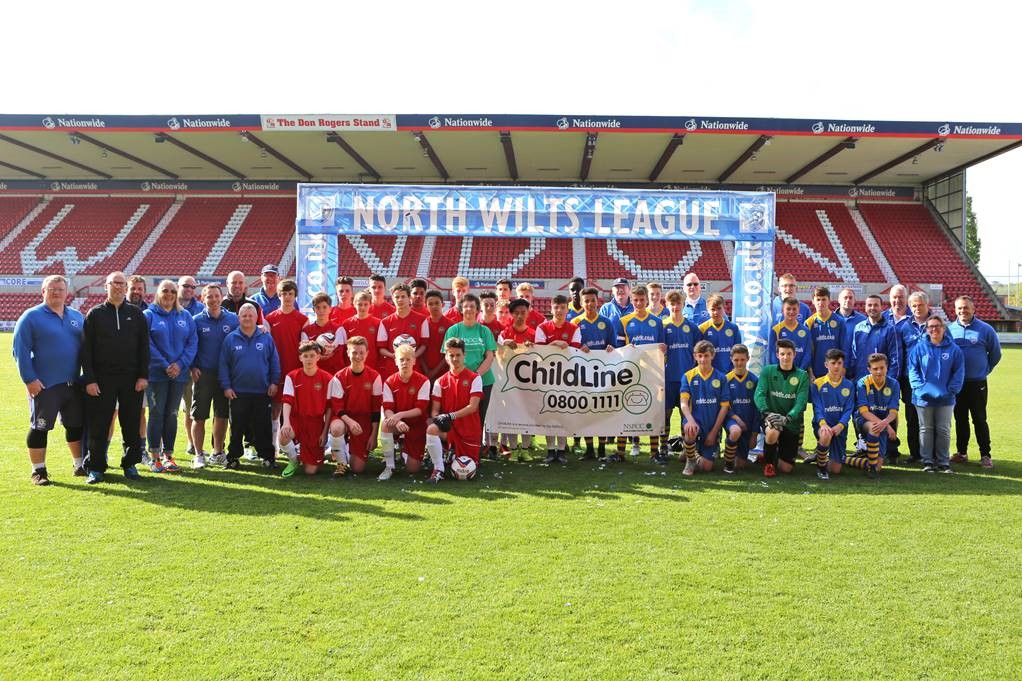 The North Wilts Youth Football League are pleased to confirm that £300 was raised for charity following the Respect/Sportmanship match which took place at the County Ground last weekend.
That money along with other initiatives which will be planned for the coming season, will be donated to the NSPCC. More details to follow in the build up to the 2016-17 season.
Marilyn Kempshall, vice chair of the Swindon branch of the NSPCC, was in attendance of the match, which was her first experience of youth football and one that she thoroughly enjoyed.
The NWYFL look forward to partnering with the Marilyn and the NSPCC over the coming 12 months.