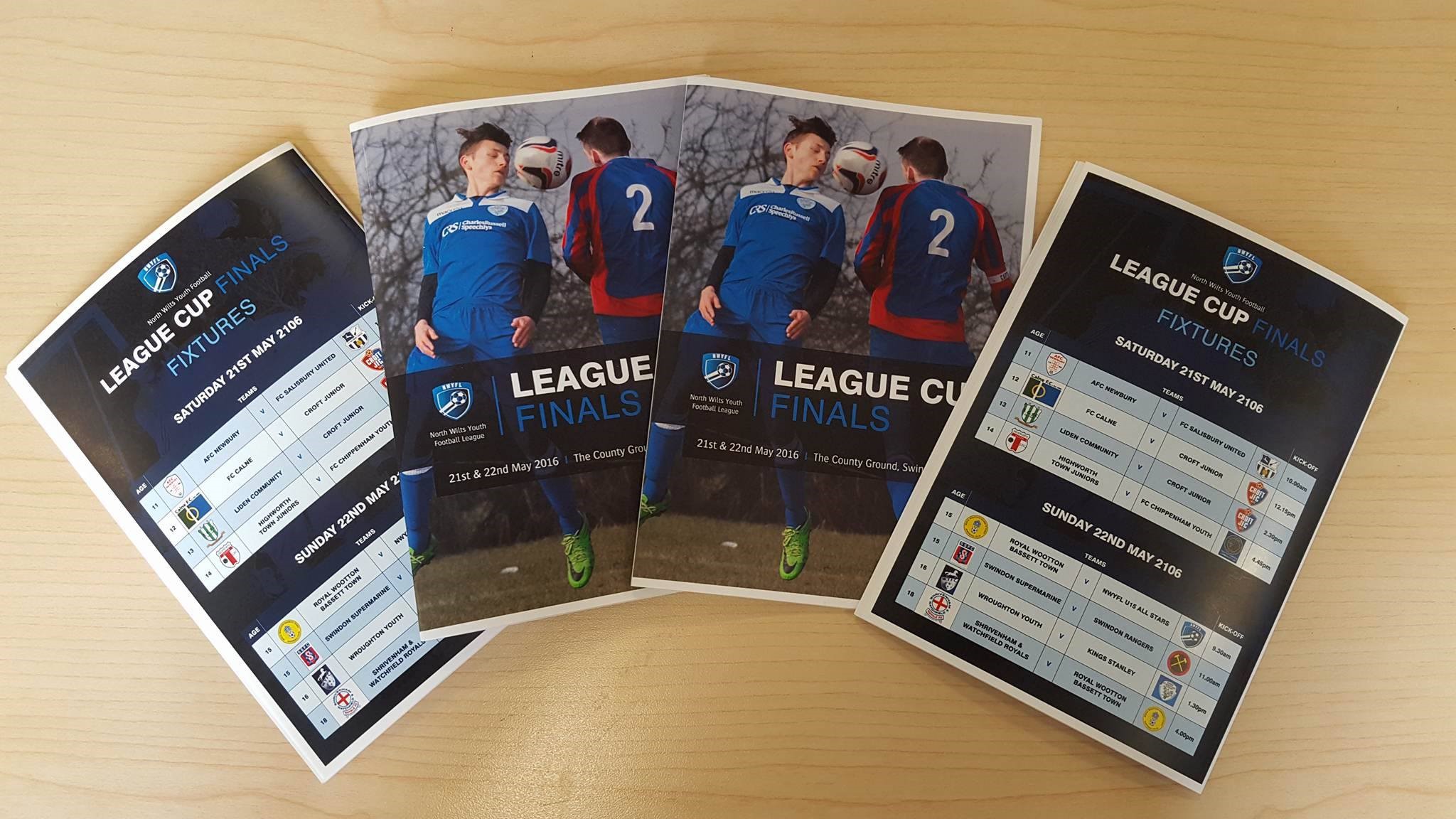 With the League programme very nearly complete, all attention turns to the League Cup Finals which take place this weekend.
The event returns to the County Ground following a years absence with the NWYFL committee starting ground preparations this afternoon.
The finals themselves promise to be exciting affairs, with 14 teams evenly balanced across 7 finals. In addition, we have the Sportmans Award Charity match involving Royal Wootton Bassett Town U15 vs an All Star U15 team made up Division 1 teams.
If you have spare time this weekend, come along to the County Ground and watch some of these exciting matches:
Saturday 21st May (doors open from 9am)
10am U11 AFC Newbury vs FC Salisbury United
12:15 U12 FC Calne vs Croft Junior
2:30 U13 Liden Community vs Croft Junior
4:45 U14 Highworth Town Juniors vs FC Chippenham Youth
Sunday 22nd May (doors open from 8:15)
9am Charity Match Royal Wootton Bassett Town vs U15 NWYFL All Stars
 11:00 U15 Swindon Supermarine vs Swindon Rangers
1:30 U16 Wroughton Youth vs Kings Stanley
4:00 U18 Shrivenham & Watchfield Royals vs Royal Wootton Bassett Town
Cost of entry if £3.50 (plus programme) for 16 and above, free entry for 15 years and below.