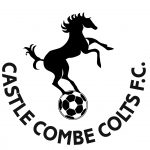 Castle Combe invite all – old friends and new – to come and join them in a Festival of Football.
The annual tournament will be held at Castle Combe Sports Fields. You may enter a maximum no. of 2 teams in any or all of the following age groups
Fri – 29th June – U15 Girls & U17/18 Lads
Sat – 30th June – U7, U8, U10, U12, U14 mixed. U16 Boys
Sun – 1st July – U9, U11, U13 mixed. U15 Boys
NB Please note these allocations may be subject to change – depending on no of entries.
Please click on the following links for:-
Tournament details / invitation
CCCFC-Tournament-Rules-2018.pdf
CCCFC-TOURNAMENT-ENTRY-FORM-2018.pdf