We would like to invite you to join us at our 2022 AFC Corsham Summer Tournament on Saturday 11th and Sunday 12th June.
Last season we had 220 entries for all around the South West so it promises to be amazing day.
All entries must be made via the website.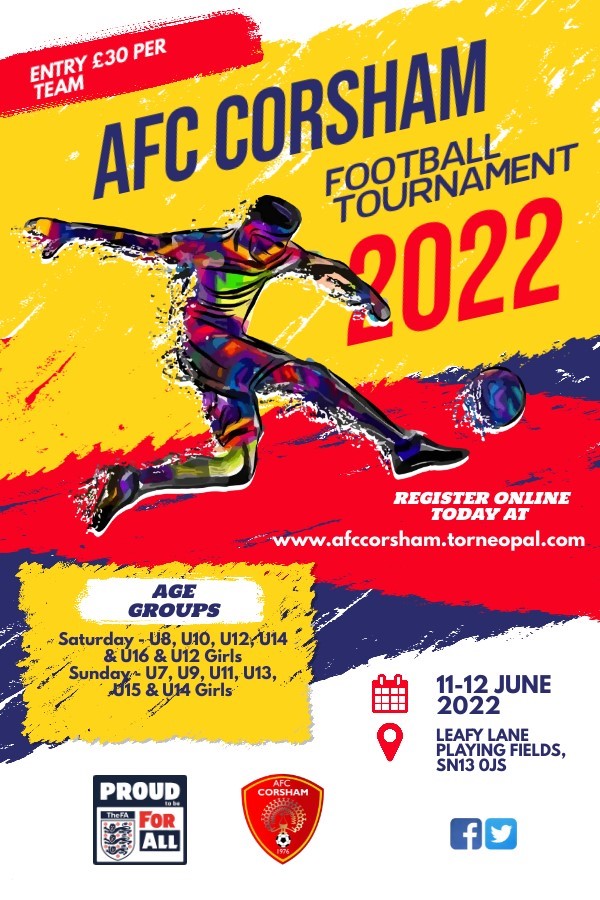 https://afccorsham.torneopal.com/